How to Download iOS 6 Firmware without iTunes
|
How to Download iOS 6 Firmware without iTunes
Apple has released iO6 with enhanced features and updates. Do you want to download iOS 6 firmware without iTunes? If yes is your answer, then read the following articles since it will arm you with detailed and authentic information. It is going to assist you immensely, so that you can ease yourself greatly in your quest of downloading iOS 6 without iTunes.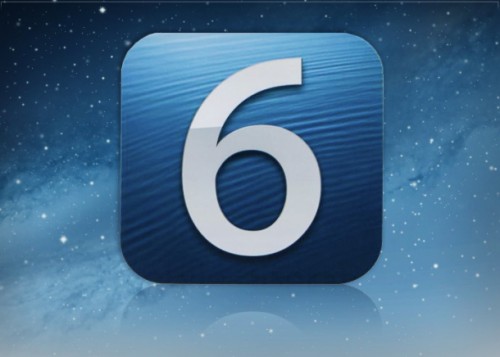 As you read the following steps, you will actually get the sophisticated information since it will do wonders while you download. Hence, you will be able to download in a comparably speedy way without facing any sort of worries in the process. The steps are the easiest of all. Hence, any body can follow them without any difficulty.
5 easy steps to download iOS 6 Firmware without iTunes
You need to go to "Settings" in order to tap the General Section of the iPhone.
Go to "Software Update" which is second from the top as you are going to check for an update.
As you touch "Install Now", it will get started.  You need to note the fact that you will not be able to download any software if in case your battery is less than 50 percent. It is done for your ease by "Apple". This is the enhanced feature of such an esteemed company in order to just make sure that due to some of the downloading process which runs for comparably longer duration of time. Hence, in such cases, the battery can actually long last without "Giving in". After all, if in case the battery gets exhausted, then it creates undue burden on the hardware (due to incomplete download, since it has ended abruptly).
It is highly necessary for you that you are well aware of all the terms and conditions. To be at a safer side, you need to read them and then touch "Agree" so that it can start downloading.
You cannot overlook this equally important aspect. If you want to know that every thing is done as planned. Then you need to go to Settings>General>About> and finally, as you scroll down to note whether iOS 6 version is successfully running or not. Hence, as you double check it, you are eased even more as well.
As you follow the aforesaid steps, you are able to download iOS 6 firmware, without iTunes. These are some of the easiest of steps which assists you towards giving the best possible assistance. Hence as you follow them, you are eased greatly as well. In this way, you will have many coveted reasons for being satisfied to the core since you know that you have done exactly quite like the way you have wanted.
Now, that you have downloaded the iOS6 firmware without iTunes. If at any point in time in future, if you want to have iTunes as well, you always have the luxury to update the software by using iTunes itself.  It is equally quite easy to be downloaded much to your ease and comfort.