Universal Document Converter Software Review
|
Universal Document Converter is the nearly absolute key for the conversion of files of any format into Adobe PDF or image file. Virtual printing is the concept in which this software works that means once this software is installed on your system it will also install a printer. After the installation of this software you can open any documents like Word, Excel, PowerPoint or any other image then just can print it to save it in PDF format. The printing options are similar to those of regular printers. It actually assists the user to create documents of presentations that can be published on website and also protects them from being copied. There are other options available with this software that can help while creating presentation.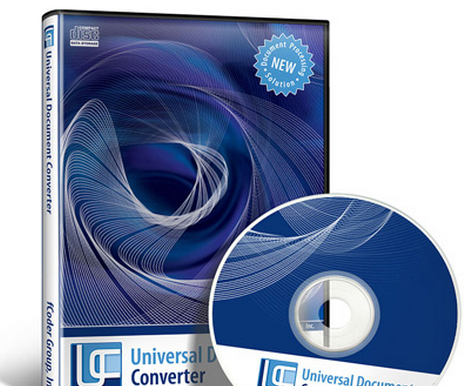 Virtual Printer
The function of virtual printer is really awesome, it means that any document or file that can be printed can be converted to pdf format and share with other people. While saving in pdf format it will also make sure that nobody can copy the contents of your document.
Features
The software does support almost kinds of formats and gives the output in very high resolution of up to 2400 dpi, this means that you can save a image with complete details in a sharp way. The best feature of this software is that it can be shared over a network and used. There is no need of installing the software in each system, by sharing the software means that it will work much faster.
Ease to Use
The software is pretty simple to use and you will not take much time to learn it. Even the first timers can be very comfortable with this software. The user interface of the software is simple and easily understandable. You also get manuals with this software that makes it more comfortable to use.
Scalability
The software has the credential that it can be used with almost any kind of formats and it can convert those documents to pdf format. The software is not big and works very faster compared to other converters. This software even helps in other functions pertaining to office documents. There is one more useful and beautiful feature called auto crop, it means that it will crop the empty spaces in the page or before you place any kind of tables or picture in the document before printing. There is no need of any kind of special viewer pane as this converter only arranges everything in proper order. The software can also be used from remote computers as it is compatible with Microsoft Windows Terminal Services. The one more beautiful feature of this universal document converter is that you can combine various formats of document and make it one document.
Pros
Any file can be converted into PDF format using this software
It can read documents of various formats and the exported documents will have very high resolution.
Universal Document Converter can be used through networks also.
Cons
The software is not free of cost and the price is bit high.
It converts various formats to only PDF and not any other format.
Download Link 
Price
$69 (USD)
Verdict
Universal Document Converter is very useful software for the people who daily deals with many kind of documents and want to convert them in a single usable document format. The software is compatible with the formats that is used very rarely and is supported by Microsoft Windows, so one can use it through remote computers also. The price seems to bit high but it is good for the person who converts their files quite regularly.