Top Gadgets that You Do Not Want to Miss this Year
Gadgets have made our lives interesting and playful. In our daily routine, there is so much stress at work and it cannot be handled unless we have something magical like these gadgets. Every day there are new applications available in our widgets that it keeps us indulge all the time. Be it a Smartphone, laptop or any other device, gadgets provide us unlimited leisure all the time. Here is a list of some unique gadgets that we have identified. You must use these gadgets once in your lifetime to enjoy something different that other people experience everyday:
FitBit

Flex

If you jog everyday in a park with the intention to lose weight, then FitBit Flex is surely made for you. This gadget is just like a motivational pill for you.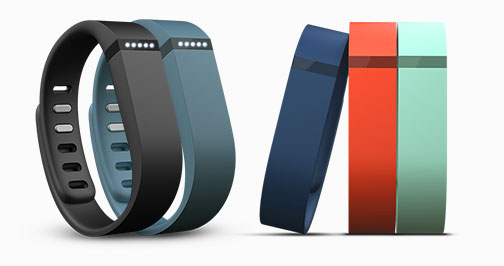 It gets connected with your iPhone or Android Smartphone when you are running and tell you details about your calories burnt, distance traveled etc. It helps you to keep a complete track record of your exercise and above all, it is extremely light weight to wear.
iPhone

5 Juice Pack Plus

You might have loved iPhone 5 for many reasons, but you would have certainly murmured to yourself about iPhone small battery timings. So, the technology has found the solution to this complaint and you can rid of the everyday charging of your iPhone by spending only £77 on Juice Pack Plus. This widget enhances the battery of your iPhone 5 by 120%. Juice Pack Plus by Mophie looks like your iPhone exterior cover, which adds 2100 mAh power. It looks stylish and yet it is strong enough to protect your iPhone if it falls on the ground. It means that your iPhone remains safe from damages and can remain active for a longer period of time with a single charging. Juice Pack Plus is available in black, white and red color.
Surface Pro by Microsoft
This is completely a new concept introduced by the Microsoft Surface Pro. This widget is no less than any tablet or laptop. It has got an amazing keyboard, and is equipped with a friendly sensitive LCD screen. With a fast Core i5 processor, you can do anything you want on this gadget. You can type from its keyboard or can use touch keyboard that appears on its LCD screen. It is the best gadget to use in office as well as for entertainment purposes. However, it is pricely to buy and is available in the market with a starting price of nearly £515.
Samsung NX 300 Camera
NX 300 is considered to be the best replacement for DSLR camera. Its smart design and beautiful elegant color makes it even more attractive. It has got an amazing image quality. NX 300 is sensitive and can capture fast changing movements with an amazing accuracy, which you have never seen before. The sensors of this mirror less cameras capture most of the light to make your image more clear and beautiful. You can capture 8.6 frames per second with an amazing clarity. The best part of NX 300 is that you can share the pictures with your friends and family through social media applications that is available in it. The starting price of NXR is approximately £485.
Edge Pro Gaming Tablet
Tablets are hitting the market in numerous numbers every month, but Edge Pro is completely different and is especially made for gaming. It is one of the most powerful tablets, embedded with Core i7 processor. It runs all games of PC and you can even enjoy famous applications of Windows 8. You can also use social media networks e.g. Facebook, Twitter etc on it. The best part of this device is that you can attach its keyboard and it will act as your laptop with Windows 8 operating system. You can play games of extreme graphics and enjoy the best entertainment that you have never experienced in your life.
Google Glass
This new innovation has opened a new era of technology in the field of artificial intelligence. With so many amazing functions that you have never seen before, Google Glass is an amazing thing to have in front of your eye balls. With just a simple speaking command e.g. "take a picture," it spontaneously respond to it and take the picture of anything that is in front of your eyes. You can even share it at the same time on internet. Google Glass can also give you directions while you are driving. It is strong yet very light weight and you will feel empowered once you wear it in front of your eyes.