Top 5 Waterproof iPhone 5 Cases
|
The latest edition of the iPhone series is prized possession of any gadget enthusiast. Naturally, we are always wary of damaging the delicate iPhone 5 we value so dearly. A waterproof case is therefore, a must for all iPhone 5 handsets. There are several waterproof cases available in the market at reasonable price. In this article, we are listing the top five waterproof cases that are worth the bucks you spend.
OverBoard pro-Sport Waterproof Case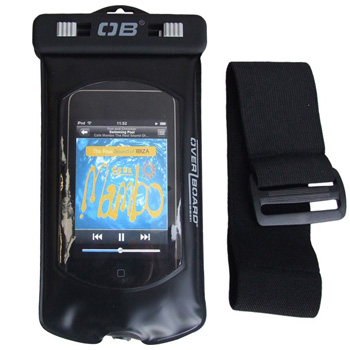 This is a heavy duty case which will float if drop in water; it allows you to fully use the touch functions and screen controls. It has an adjustable Velcro arm strap. Although specifically designed for iPhone 5, you will be able to fit many other similarly sized Smartphones and small MP3 players in the OverBoard Pro-Sport Waterproof case. It has a transparent front cover which is sealed tight with by Slide Seal System, while the rest is made from 0.42 mm soft matte. It is available in black and white, at $32.95.
Case Marine Waterproof Cover (Bumper)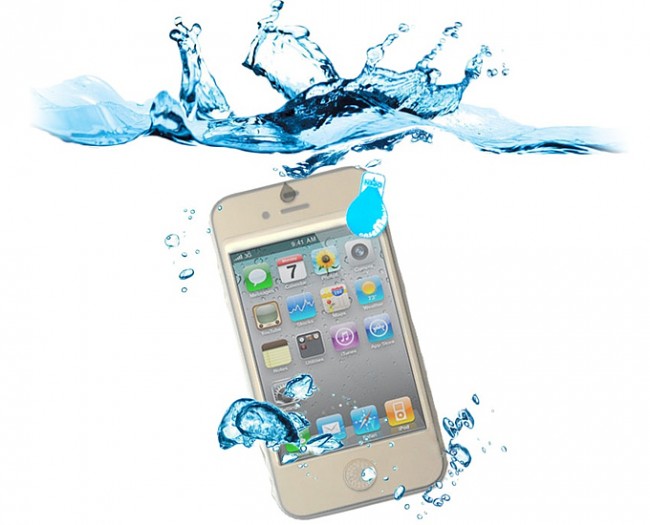 This case has the build of a bumper but it is just as effective as any other waterproof case to protect your iPhone 5 from water, sand, snow, mud, dirt and so on. The skin is very thin and aesthetically pleasing, unlike most bumpers that look chunky. It is made of double layered thermoplastic polyurethane which also makes it 98% transparent– another bonus. It also comes with insurance if the phone malfunctions. It is available at about $60.
Liquipel Coating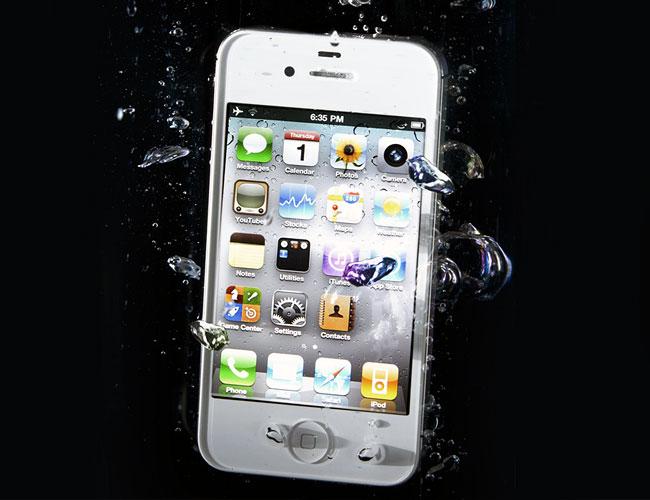 Liquipel Coating is not exclusively built for iPhone 5, but works for a number of Smartphones. It uses an advanced technology to apply waterproof coating to gadgets that require protecting from accidental exposure to water. It's almost impossible to tell it apart when applied on a phone. It is essentially a nano-coating that is applied by placing the iPhone 5 in a Liquipel Machine, which creates a vacuum to remove air and then introduces a Liquipel formula vapor  Thus the coating is applied at a molecular level and works better than other physical cases.
Lifeproof Free iPhone 5 Case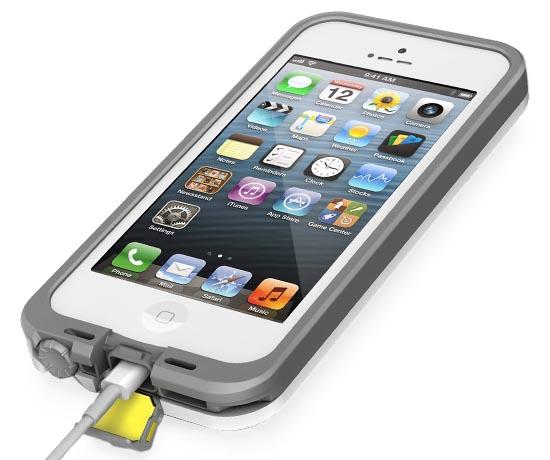 This is a must buy for all the adventurous photographers who would love to take a plunge underwater and shoot and snap exotic sea creatures. This case will prevent your iPhone 5 from getting damaged by water, snow, dirt or shock. The case, available in black and white, can be bought for $79.99.
EscapeCapsule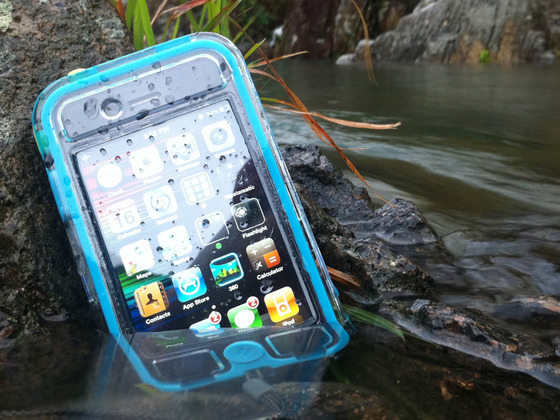 EscapeCapsule is the preferred brand of waterproof case for iPhone 4 users. An iPhone 5 edition is going to be available soon. It is a fully covered case, sealed waterproof that will protect your iPhone 5 from rain, water, mud, sand, snow, scratches and anything your adventures may inflict upon your phone. As EscapeCapsule website claims, each case is tested individually to meet their 'IPX8 waterproof standard for 30 minutes'.
Apart from these, there are some good cases like Amphibx Fit Waterproof Armband for Smartphones or BeachBuoy iPhone 5 waterproof case. You can take your pick from these and protect your iPhone 5 from surprise water splashes.