Top 10 Exciting Smartphones Upcoming in 2013: July Onwards
|
The year of 2013 has brought a significant change in users' demands and technology sector. Numerous mobile companies have launched many new mobile devices but users have now started using smartphones as compared to any other mobile hardware. Android devices have gained a lot of popularity this year and have covered more than 70% of IT market. HTC One and Samsung Galaxy S4 are one of the best Android devices being used and purchased by a number of users this year. Let us have a slight discussion on the most exciting smartphones available in the market in year 2013.
Motorola X Phone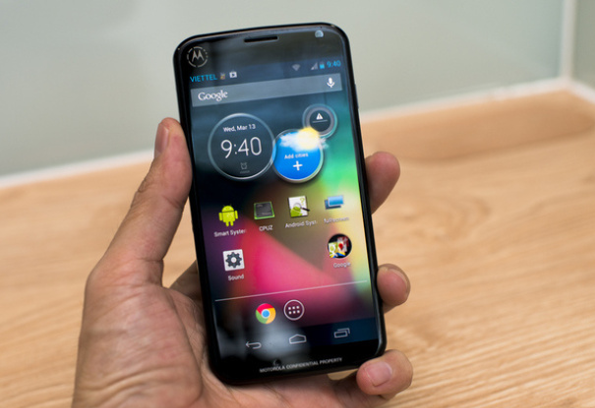 The very first Motorola product with Google fingerprints is this Motorola X Phone. This device covers all areas of US and comes in more than 20 colors. The design is super awesome providing various casing options including wood. Experts claim that it is a very strong replacement of droid RAZR HD.
Samsung Galaxy Note 3
Samsung after launching its devices and all versions i.e. Note 2, Note 3, Tab, and lot more, has gained lots of popularity and generated revenue from users. This device of Samsung i.e. Note 3, will be launched in September this year at IFA. Rumors are there that this device will be having 6-inch HD display, Exynos Octa Processor, 13 Mega Pixels Camera, and lots more.
iPhone 5S
iPhone 5 was released in 2012 and made a quick rush in IT market. It was the very first smartphone with 5-inch display and 4G LTE. Within no time, this new iPhone has become the most preferred device of almost everyone. More improvements are expected in upcoming iPhone 5S, regarding camera, display, screen, applications, and lot more.
LG Optimus G2
It is considered the most famous smartphone ever being manufactured in past. Very large HD display, solid camera, speedy processor, best battery timings, and lots more are the noticeable features of this device. The best part is that this device is equipped with Android 4.2 Jelly Bean iOS.
Nexus 5
LG and Google have designed this device together and it is going to be launched later this year. Rumors are there regarding its specifications like quad-core processor, large camera, best battery, awesome display, mind-blowing design, and much more will be available in this gadget.
HTC Butterfly 2
Butterfly device of HTC is being discussed among various users but it has still not introduced itself to anyone in the world. It is designed by inspiration from Droid DNA providing unipxel camera, sense 5, metal design, and lots more features to users.
Nokia Lumia Catwalk
This Lumia smartphone comprises of Windows 8 operating system and will be launched very soon in the upcoming year. It will have 8 Mega Pixels camera, 4.5 inches display, superb design, 1.5 GHz processor, and many other attractive features for its users.
BlackBerry 10 L-Series
BlackBerry was expected to be launched as complete touchscreen smartphone device long time back but it was introduced in the very first quarter of 2013. This is a L-series phone providing numerous unique features to the mobile users along with best usability.
Sony Xperia Yuga
Sony this time is going to offer two 5-inch monsters to the users. One of these monsters is Xperia Yoga. This is a superb dust and water-resistant device comprising of 5 inches display, 1.5 GHz processor, 2 GB RAM, LTE, 2400 mAh battery, and much more.
Motorola Razor i
MotorolaRazor I or Motorola Razor M is a fantastic manufacturing by Motorola. It provides users with edge-edge display, core Intel chip, big screen, impressive battery life, and perfect design.
In nutshell, this kind of list will never end as smartphones are releasing frequently. Lots of more stuff is going to join IT market very soon based on the demand of tech savvy users.
Author bio: This guest post is written by M.Azam who is an avid blogger and gadget lover. He loves to write on gadgets and upcoming Smartphone. He has written for several European brands such as Protect your bubble which offer best iPhone 5 insurance to their customers and other Smartphone users.