Sony Xperia Tipo Review, Features and Price in India
Sony Xperia Tipo Review, Features and Price
Sony has brought an excellent product with Sony Xperia Tipo. It runs on the latest Android v4.0 i.e. Ice Cream Sandwich. It comes in the form of a bar. It has a 800 MHz Qualcomm Scorpion process with a RAM of 512 MB. One can easily run multiple applications on the phone smoothly and in an efficient manner. The phone is capable of connecting the user to internet from home, workplace or any other outdoor place. It has GPRS and EDGE technology with which a user can connect to 2G network.
Sony Xperia Tipo Review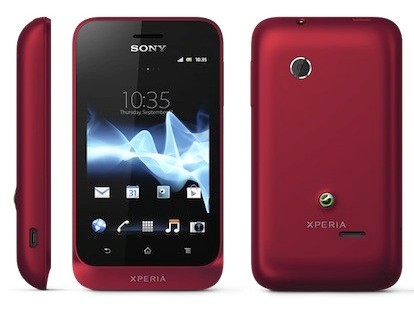 Sony Xperia Tipo Design
Sony Xperia Tipo is very stylish phone and has a rectangular look with rounded edges. The weight of  the phone is around 99.4 g and has a dimension of around 55x103x13 mm. This device is very thin and light. It has 3.2 inch TFT capacitive touchscreen which gives a HVGA resolution of 320 x 480MP. The graphics are enhanced with Adreno 200 graphics processing unit. There is a proximity sensor on the phone which switches off the display while the user is on call to prevent tapping of unnecessary button. The accelerometer helps it rotate the screen as per the orientation in which the device is held.
Sony Xperia Tipo Camera
Sony Xperia Tipo has a primary camera of 3.2 Megapixels and this doubles up as a video recorder as well. There are also many useful tools that come along with the camera in the mobile like self-timer, 4x digital zooming and send a web function. There is also geotagging facility with which a user can add location to the pictures or video uploaded.
Sony Xperia Tipo Battery
Sony Xperia Tipo has 1500 mAh Li-Ion battery which gives a user a talk time of 5 hours while using it on a 2G network. If one uses it on a 3G network the device promises a backup of 4 hours before the battery gets discharged.
Pros and Cons
The major disadvantage with Sony Xperia Tipois with its camera which is of quiet low resolution and lacks a flash. Also there is no front facing camera. Also the video resolution is very low and there is no ambient light sensor to capture a photo as per the brightness. The major advantage with the phone is its size which is quite handy and also its price which is  affordable as compared to other budget phones. And also it comes with ICS and its pixel density of 180 ppi.
Sony Xperia Tipo Price
Sony Xperia Tipo is available in the  market at a price of Rs 9500.
Sony Xperia Tipo Verdict
Sony Xperia Tipo also comes with 3G technology. The Phone is WI-Fi capable .One can exchange files and document to the other phone with Bluetooth or USB port. The device can also assist in navigation with the help of Google maps uses assisted GPS support. It also has other features like video player, music player, FM radio, social networking Apps like Facebook, Twitter and WhatsApp, wallpaper animation, audio recording and Google sync. All these features make Sony Xperia Tipo a worth buy as its one the best phone that comes under 10000 INR, so it's good to have the updated phone.