Samsung Galaxy S4: All you need to know
|
Samsung Galaxy S4: All you need to know
Samsung Galaxy is a celebrity is the Smartphone world; every time there is a new phone launch, rumors roar across. While Samsung Galaxy S3 has had its share of success and then some rumors of its successor (Samsung Galaxy S4) is already out in the market. The rumors got a boost when last Friday, a web report was released from South Korea saying the next gen Samsung Galaxy S phone would hit the market in April in 2013 and it will have a S pen feature.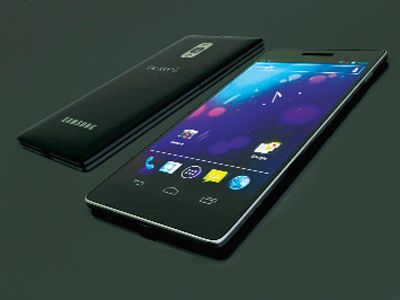 Design
Although the trend of the Smartphones is to get more and more thin and comfortable to hold, rumors speak of a chunkier phone. Galaxy S3 had a 8.6 mm form, while S4 is allegedly going to be 9.1 mm thickness. Galaxy S4 is likely to have bigger contours than both its predecessor and the current reigning iPhone. For now, 5 inch build seems quite likely.
Hardware
Also, curiously, Galaxy S4 will share the S Pen technology with the very successful Galaxy Note. So far, there have been mixed reaction to this: to some, an S Pen seems like an unnecessary physical addition to an already efficient system while others welcome the change. In fact, most critics fear that S Pen will lie unused, like an extra bit of hardware. It may have 2 GHz quad core processor, which is fairly staple for high end Smartphones these days. The new Exynos 5440 quad core chipset appeared on Samsung's website recently, which has sparked off speculation of being the chosen processor for Galaxy S4. We also hope S Voice, which is dubbed as Samsung's answer to Siri, will be better than its previous versions.
Display
Enuri, a South Korean website, has reported that Samsung's plans for Galaxy S4 include a giant 5 inch AMOLED display. It will have full HD resolution of 1080 x 1920 pixels and pixel density of 441 ppi. It doesn't require an expert to deduce that such specifications, if indeed introduced in Galaxy S4, would result in staggeringly vibrant display. Crisp images would become synonymous with Galaxy S4.
Software
Samsung Galaxy phones usually come up with the best of Android versions; it is expected that Samsung Galaxy will have some variant of the latest Android 4.1 JellyBean. It will also sport 4G LTE capabilities.
Processor
Samsung Galaxy S4 will have 1.6 GHz Octa-Core processor, isn't that amazing?
Model name
There is quite a lot of stir regarding the model name. A report by SamMobile said that the Galaxy S4 will be officially given the model name Samsung GT-I9500 or GT-I9505 for the LTE model. The number four is considered unlucky in Korea, so GT-I9500 looks good so far. Again, it is a lot of speculation and the actual phone may turn out to be very different indeed.
Price & Release Date
Although nothing has been officially announced, based on the rumored features, Samsung Galaxy S4 will most likely be priced around $199. It is expected to be announced in February 2013. In India, the price is going to be somewhere around 40,000 INR. Samsung Galaxy S4 will be available in the market by April this year.
Concept video: Real or fake?
A concept video by Rozetked was released online, apparently giving a sneak peek into what the final product would look like. It highlights two very distinctive features of Samsung Galaxy S4: one, the very thin build with a massive screen and two, projected keyboard. The authenticity of the concept video has been questioned by many. For one, the report on the South Korean website claims that Samsung Galaxy S4 is likely to have 9.1 mm thick build, which is not congruent with the ultra thin phone featured in the concept video. Projected keyboard allows the phone to project a virtual keyboard on any flat surface which you can use to type.
After all rumors, the giant smartphone is launched now. Check out our review of Galaxy S4.
The article is written by Raj Kumar, the owner of Techieblast . He is Galaxy 3 User and he is eyeing on the upcoming Galaxy S4 phone from Samsung.