Top 5 New Things You will Find in OS X Mountain Lion
|
5 New things you will find in OS X Mountain Lion
Apple has been preparing itself for a competitive second half of this year. Ahead of the much discussed and hyped iPhone 5 launch, the company has now launched the OS X Mountain Lion 10.8 update. Now Mac users can avail the OS on multiple devices with the same Apple ID for just $19.99. The OS X Mountain Lion has over two hundred enhancements, but of them, the following can be claimed to be the best five.
OS X Mountain Lion-5 New features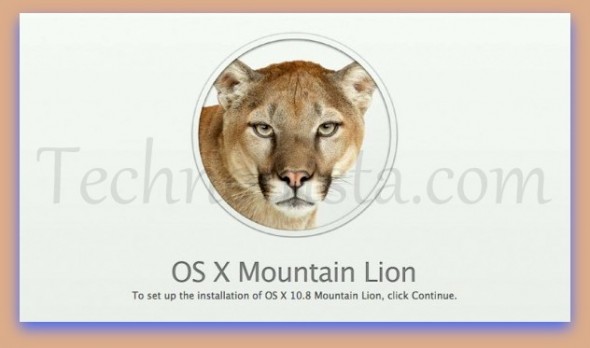 iCloud
Cloud computing is quickly becoming a rage and rightly so. It allows you to surf through different devices without having to worry about carrying data from one device to another. Similarly, iCloud helps you keep a track of data on your desktop computer and Apple devices, bringing them under one virtual cloud. When any document is edited, the changes show up in your Mac and other Apple devices.
Messages and Reminders
How many times have you had to convince your friend to download Dropbox so you could share a large file? Well, not anymore. Using your friends' Apple IDs you can now send them files of up to 100MB size.
In OS X Mountain Lion, reminders work on different devices in synchronization. You can set a reminder in one device and using the Apple ID, you can be reminded in a different gadget altogether. Mountain Lion also lets you sync all your notes, no matter which device you create or edit them in.
Notifications
Now software updates will be delivered to you quickly to the Notification Center. This allows you to stay on top of new update of any app bought at the Mac App Store or update of the mother OS X. It doesn't interrupt if you are in the middle of work, but keeps updates in sight.
Safari
Safari is Mac's in-built web browser and it has cool new features in this edition of OS X Mountain Lion. It has a Smart Search Field that reacts instantly as you type in a URL or search term. The tab view is also a welcome change with iCloud Tabs that let you start where you left off last time.
Sharing
Sharing is obviously a key feature in any gadget or software these days. It doesn't matter if it is a Smartphone or a Smart TV; it has to be decked in an OS that has a wide array of sharing options. And it is not just the question of standard Facebook or Twitter. Mountain Lion is integrated with a few more social networks like the photo-sharing site Flickr or video hub Vimeo. To share, you only have to click the share button on Quick Look and select the network you want to share it on. This certainly makes the OS more versatile, reaching out beyond the stock iPhoto, Photo Booth and Contacts.
Bottomline
There are no clear cut ways to crown the best five features. However, few will debate convincingly that these five features do not set OS X Mountain Lion apart from the rest. Apple has indeed delivered a winner in the form of OS X Mountain Lion.