Micromax A91 NINJA Available Online for Rs. 8499
Just a few months back Micromax's latest launch Micromax A91 NINJA came into the market and now it is available online as well at very lucrative price of Rs. 8499. This very handset by Micromax is a truly a great gift to Micromax fans and Smartphone lovers.  Micromax has equipped the Smartphone with some outstanding features. Let us have detailed look at the features and greatest competitors of Micromax A91 Ninja.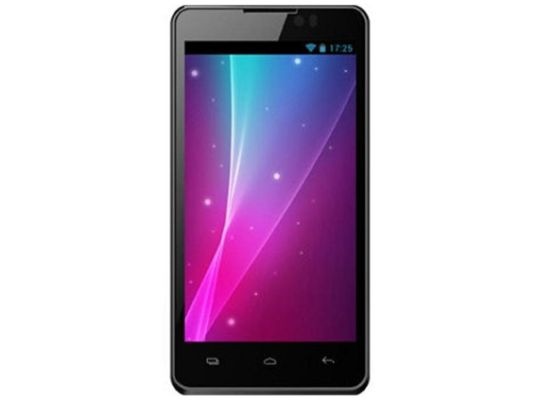 Display
Micromax A91 NINJA looks slim with a multi touch screen. The screen size of this device is 4.5 inches. The Pixel resolution of the screen is 480*854. Micromax has featured this device with TFT LCD screen.
Hardware
When it comes to the hardware of the device, it has to be admitted that Micromax has done its best at this price. The Smartphone is featured with 1 GHz Mediatek MT6577 processor with dual core. This smartphone is quite handy to use and user friendly too.
Software
Micromax's A91 NINJA version runs with Android 4.0 Ice Cream Sandwich operating system which is not the latest OS. This can be a major drawback where Micromax could have done better.
Camera
Micromax A91 NINJA comes with front and back camera. The smartphone has a primary camera of 5 mega pixels with 2592*1944 pixel resolution along with zooming facility. However it does not have flash. It is featured with a secondary VGA camera with 0.3 mega pixels. Looking at the other smartphones Micromax has launched in the range of Rs. 10000, it can be certainly said that they could have provided better secondary camera.
Storage and Memory
 Micromax A91 Ninja provides all SMS, MMS and E-MAIL flair. One can get 4 GB internal storage and up to 32 GB external storage capacity. The Memory of the A91 NINJA is resilient by way of microSD card slot and Trans Flash. Other than these, it offers both audio and video playback, FM radio and a 3.5 mm headset jack that helps the user to enjoy the set at best.
Connectivity
Micromax A91 Ninja provides a great connectivity with Bluetooth and Wi Fi facility. Moreover, it features the 3G facility as well as the Micro SD card support and internet browsing.
Battery
Micromax has used Lithium Ion battery in this latest set. The capacity of the battery is 1800 mAH. It provides average backup in both talk time and stability.
Pros and Cons of Micromax A91 NINJA
Let us now look into the goods and bads of Micromax A91 Ninja. Check out the summary-
Pros
Features Dual core processor
4.5 inches broader TFT LD screen with 480*854 pixel resolution
5MP  rear camera with video recording facility
Internal memory support of 4GB and external memory support capacity up to 32GB

Cons
VGA front camera with 0.3 MP
Absence of Infrared

Competitors
Price
Looking at the features ( ignoring the VGA camera and the ICS OS ), Micromax A91 NINJA is one of the best smartphones by Micromax and this is priced Rs. 8499 and you can now buy it online.
My verdict
The online availability of the handset has made it easy for the public to have it. At the same time its affordable price with outstanding facilities made it a must have handset to the Smartphone lovers.