Micromax A110 Superfone Canvas 2 available online for Rs. 9,999
|
It was only the last week of this month of October, a Micromax device of 5.2 inch dubbed as A101 was available online at a lucrative price of just Rs. 9,999. But being a surprise for all, another Smartphone tablet hybrid of just 5 inches called Micromax A110 Superfone Canvas 2, made its presence felt in the online market being available for purchase at the same rate of Rs.9, 999. This device went off for a pre order feature in the beginning of this month only. This device is made available for purchase courtesy from retailer Saholic. If you want to bag the device for your personal use then you are open to collect the same and the same is available in two different colors which are black and white.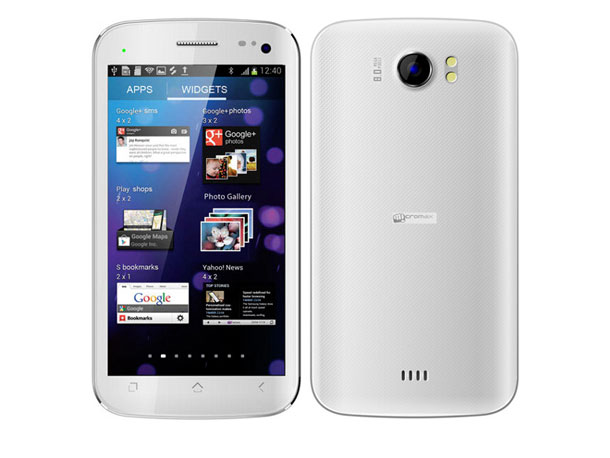 Display
The phone comes with the feature of dual SIM touch screen. The display is in plain switching mode along with an improved angle for viewing and reproduction of colors. The screen size of the device is 5 Inch. The pixel resolution of the phone is of 854x480p. Number of colors available is 16M with G sensor. Presence of proximity sensor for auto turns off. Presence of Accelerometer sensor is available for displaying of auto rotation.
Hardware
The device comes with a 1GHz processor for processing fast as well as smooth function. The available number of core in the device is dual. It is comparatively light weight in comparison to Micromax device of 5.2 inch dubbed A101.
Software
It is powered by Android IceCream Sandwich OS. The 8MP camera present in the device makes it possible for you to take the snaps and awesome videos of the moments which are memorable for you. Over here you get the option as the user for MMS, SMS, instant messaging, and Email. You can use the goggle play for easy downloading of the applications, games and music for enjoyment and personal benefit. The memory is expandable via microSD card, presence of audio as well as video player along with FM radio to enjoy life as you go.
Battery
The battery type used in this device is Li-Ion 2000 mAh battery. The power adaptor is Proprietary. If we talk about the connector pin of charger, it is Micro USB. After moving on to the capacity part of the battery, the talk time in 2G is almost 5 hours and the standby time is 7 days.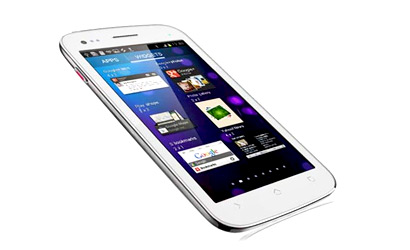 Pros and Cons of Micromax A110 Superfone Canvas 2
Pros
Presence of dual core processor
capacitive screen  of 5 inch with 480×800 resolution
Presence of front camera for facilitating video chatting
The camera is 8 MP rear along with LED Flash
Price is competitive
Capacity of battery is high
Presence of internal memory of 4 GB
Cons
Only one single Con that i could find out is the presence of Low RAM
Price
Micromax A110 Superfone Canvas 2 is considered as one of the most reliable product from Micromax, available easily online at Rs.9, 999 in various reliable websites.
Verdict
The online presence of this device made it easy for all to collect the device without much hazard. The price is very affordable based on the features offered and so mobile lovers with modern features should collect one for them. The features available with this device are pretty satisfactory and users will definitely love this device for personal use.
Raj kumar is a tech blogger who blogs at Techiecold.