Everything You Must Know About the Samsung Galaxy S4
The Samsung Galaxy S4 has finally made its way to the center stage, and has consumers and competitors gawking. Revealed in New York at a Mobile Unpacked event, the fourth installment in the successful Galaxy Series has Samsung's flag flying higher in both technical advances and software intelligence. Samsung Galaxy S4 will be available in two colors- Galaxy S4 White Frost and Galaxy S4 Black Mist.
Meet the Galaxy S4 White Frost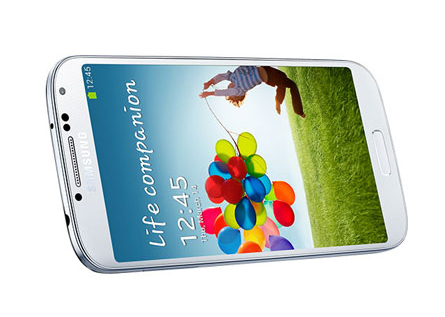 Meet the Galaxy S4 Black Mist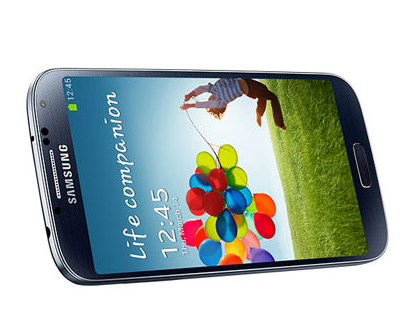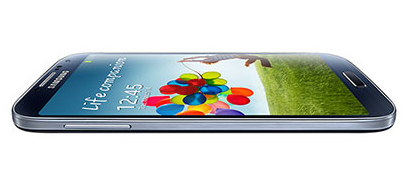 Display & Design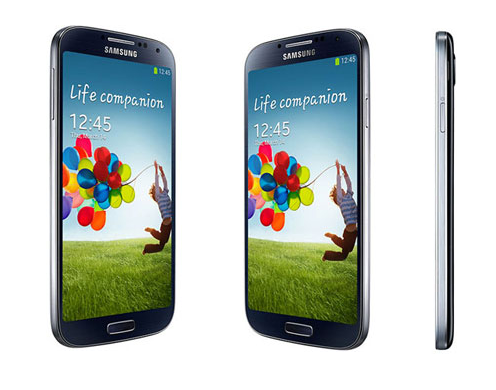 On the outside, the Samsung Galaxy S4 looks just about the same as the predecessor, the Galaxy S3. Thinner and lighter, it has been designed with the same polycarbonate frame; rounded edges with a narrow home button, a five inch large Gorilla glass display possessing a 1,920×1080 screen resolution with a metallic frame (sturdier) around it reminds us of the Samsung Galaxy S3. However while a few people may crib about the S3 being a bit too much plastic, the S4 on the other hand feels more like the classy high-end smartphone that it is. It looks better, but the differences are minute. The Samsung Galaxy S4 Design has a full HD Super Amoled Display, with bolder and clearer text than in any other smartphone.
Samsung Galaxy S4 Tech Specs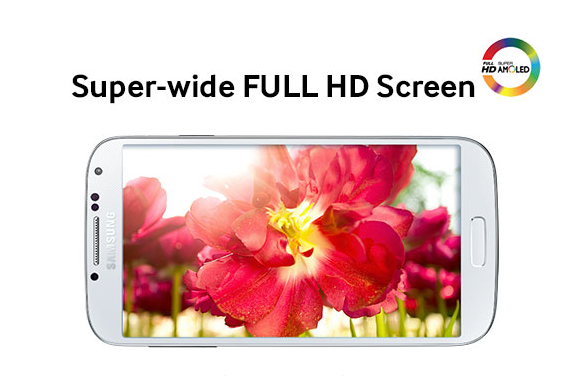 While there is no much real change in the design department, the Samsung Galaxy S4 more than makes up for it in the brain department. This device has a completely revamped and maximized set of technical aspects. To begin with, the S4 is powered with an Octa- core processor which enhances the performance of the Android Jelly Bean 4.2.2. Running at 1.6GHz, the chip is designed in a way such that four high power cores take care of the device's stronger functions while the other four manage smaller tasks. In case the device is on sleep, the four powerful cores shut down saving up on battery life. The RAM on the Galaxy S4 has been pushed up to 2GB to ease multitasking. 64GB of internal storage expandable to another 64GB through microSD card is the best you can ask for. Connectivity is also top notch with 4G LTE supporting a downloading speed of 100Mbps and uploading speed of 50Mbps. The device also obviously supports 2G, 3G, Bluetooth and NFC and Wifi. In short, the Samsung Galaxy S4 specs cover almost everything a tier-1 smartphone must possess.
Features & Apps
The Samsung Galaxy S4 is loaded with interesting apps and aspects.  Smart Stay follows your eye movement to keep the screen lighted on. Smart Pause notices if you look away when you're watching a video, and pauses till you get back. Smart Scroll comes handy when you are reading a web page, it scrolls down automatically. Smart Rotation fixes the screen orientation according to your viewing angle. Smart Alert has been pimped up and combined with Air Gestures, a feature that allows you to swipe across your device without actually having to touch it, like accepting calls or flipping through music and pictures.
S Translate App converts a typed message into an audio note in a different language, and the spoken reply is changed back into the original language in text.
Group Play allows S4 users to connect amongst them to share media like pictures, music, documents and also compete in multiplayer games. S Health is another exciting app that counts calories and tracks footsteps, jumps, snacks and sweat using phone sensors. Samsung also is looking to release related accessories like wristbands and wireless scales to enhance the experience of your workout.
Camera

The Samsung Galaxy S4 camera is another area where a lot of great action happens. The device shows off a magnificent 13megapixel lens at the rear with an LED flashlight and high speed shutter mode. At the front, the S4 has a 2 Megapixel camera that is pivotal in using Smart Pause.
Samsung has thrown in a bunch of exciting features in its camera as well; Dual Shot Mode takes pictures and videos using both the lenses at one time; Sound & Shot lets you record nine second of audio before clicking a picture; Burst Mode clicks a bunch of pictures rapidly and Drama Shot combines them into one frame. Watching videos is a beautiful experience thanks to the Full HD Super Amoled display. You can club all personal and downloaded videos together in the video hub. AllShare Cast enables you to stream content between other devices.
Battery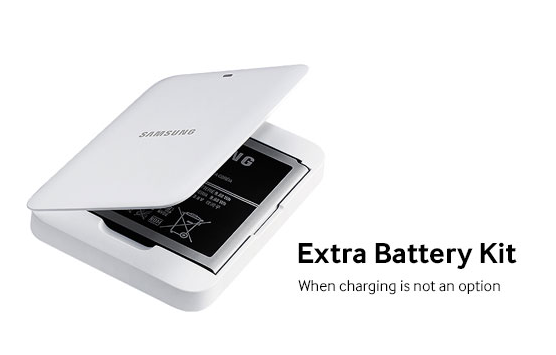 The Galaxy S4 is powered by a 2600mAh Li Ion battery that can be recharged using wireless charging accessories manufactured by Qi. The length of the battery life is yet to be seen as the device has been packed with a number of battery-draining apps and features.
Availability
The Samsung Galaxy S4 availability begins by next month, with the company already announcing dates in different countries. Sales in India will begin from May 1st, and you can pre-order the Samsung Galaxy S4 from online portal Tradus for Rs. 59900.  There has not been any official announcement for the Samsung Galaxy S4's price.
Sexy Galaxy S4 Accessories
If you have been looking for Samsung Galaxy S4 accessories then you need to find the right ones which you can get online. In order to enhance the functionality of your Galaxy S4, Samsung provides a variety of accessories. Some of the high quality Samsung Galaxy S4 accessories are Wireless LAN Adapter, Game Pad, Extra Battery Kit, Wireless Charging Cover.
Check out our new post on 7 best Galaxy S4 accessories.
Final Word: Samsung Galaxy S4
The Samsung Galaxy S4 is a stepped-up version of the Galaxy S3, with added benefits of the fast changing technology. Samsung has taken a giant leap in order to gain the foothold as the top selling smartphone company, leaving the likes of Apple reeling in the dust. The Samsung Galaxy S4 is a device worth its price, jam packed with futuristic aspects. Sony's Xperia Z is a noteworthy competitor, with a beautiful water/dust proof glass body a lot of people would like to own. Since all three are android running phones, the decisive factor will lie in the overlaying changes the companies make to the UI. It'll be interesting to see which way the consumer's interests lean towards.