Comparing Text Editors for Android – Which One Is the Best?
|
Every student, creative writer, office worker or an essay writer needs a convenient tool to create and edit documents while being out. Being used to take your phone wherever you go, you would prefer to leave your laptop at home when possible. And this is not a problem, while there are great and easy-to-use Android applications that allow you to take notes and edit texts on your mobile devices.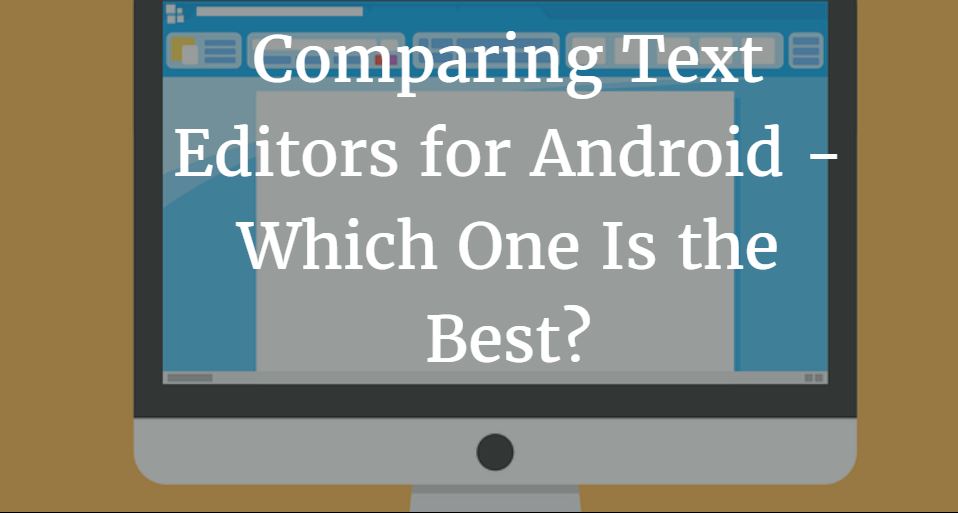 In this article, we will review the most minimalistic and distraction-free apps that will help you keep writing whenever you are. Some of them are fast and simple and allow you to start writing with one click. The others have a range of formatting and saving functions, including syncing with your computer or online storage. We have chosen minimalistic and functional applications and made a brief review of them to let you choose the one that meets your needs perfectly.
Simple Notepad
Simple Notepad is a small but feature-packed application with a simple view. This tool allows you to add multimedia (photos, pictures or voice) to your notes, upload your files to Dropbox/Google Drive/Evernote, pin notifications, make checklists, add reminders, send notes to calendar, and more. Simple Notepad is quick, convenient and has a deal of useful functions, so it will definitely pass every person who needs to keep an editing program at hand.
Flick Note
Flick Note has less features than other applications and most of them are not available in a free version of the app. There is a paid version that allows you to add to-do lists and widgets. Both paid and free versions allow editing and formatting, as well as saving text in HTML. However, it doesn't sync with large storage providers, like Cloud.
Google Docs
Using your Google Drive, you can access all your Google documents and create new ones easily. This tool saves documents to your mobile application as well as your computer if you have Google Drive installed. The interface of this app is simple as well as the usage – you can create a new document or edit existing ones in a click.
Jota
Comparing to the other applications, Jota is the one of the simplest. Despite simplicity, Jota is a powerful tool and has a range of uncommon geeky functions, like character codes. Also, it has an in-built spell-check and a voice function. When you save the document, you have a number of choices, which is great for geeks but a little time-consuming for other users.
Writer
This small (96K) application is simple and well-designed. It works fast and saves your documents automatically when you close the application. If you close the app, the document in progress will re-open next time you use it. This tool allows you to format your texts easily as well as to track the word count.
Evernote
Evernote provides everything you may need for note-taking, editing, and syncing. It is simple to use and organize. This app allows you to save all kinds of information, including text, pictures, audio files, and everything else. You can save information found online or compose and edit your own notes. Just a couple of clicks and your note is in process. The only downside of this app is that it is gigantic and pretty heavy.
OneNote
OneNote is simple and even elegant. It syncs to SkyDrive and can save the notes on your desktop. You can use it for quick and simple note-taking, writing and formatting. To install OneNote, you need Android 2.3 and up.
There are also other application for text editing you can also try: LightPaper, Draft (paid), Write (paid, available for tablets only), Catch, SpringPad.
So, which text-editing application is the best? First of all, it depends on what exactly you need. If you need a functional app and you are not afraid of installing heavy ones – try OneNote, EverNote or GoogleDocs. If you aim is to get a simple, small, slick application to create quick notes and don't really need too much formatting options – then try Writer. It is simple, small, and really good for simple tasks. If formatting is important for you, then Simple NotePad is exactly what you need. It is small but still powerful and has a wide range of features.
In a word, there are useful applications for people with different needs and you are welcome to choose the one that suits you perfectly. Hopefully, this article will help you make a right choice!