Best WhatsApp Alternatives: Chat Messenger
|
WhatsApp is undoubtedly one of the best chat messenger that became widely famous within a very short time. This is undoubtedly one of the best android or other Smartphone messengers you have ever experienced and the best part of this chat messenger is that you can get a huge number of alternatives of this particular chat messenger as well. As we just have mentioned that WhatsApp is a star chat messenger for Smartphone or Android and it is actually tough to get a perfect alternative of this. However as the technology has improved there has been introduced a number of chat messenger which are very good substitutes of WhatsApp. Among those let us talk about the best WhatsApp alternatives.
WeChat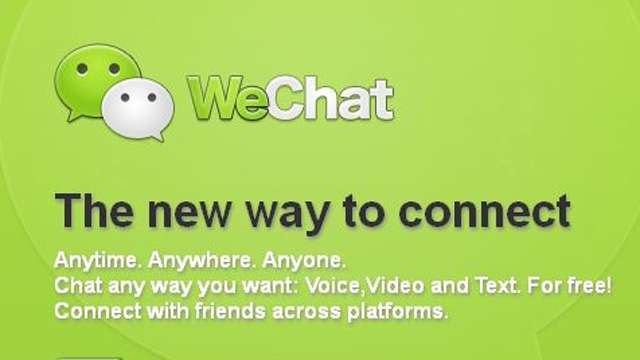 When we are talking about the best WhatsApp alternatives let us first start with the latest and the most famous one chat messenger which is WeChat. As a messenger user you can get everything that you want or need.  This is a multi featured messenger that not only allows you to text but at the same time you can send images, memes and most importantly you can have the facility of video calls having this messenger. This is why from the very start it occupied a huge market and presently the most dominating messenger available.
Facebook Messenger
If you are looking for the best WhatsApp alternatives this is another good option for you. A number of people at the present time are using the Facebook Messenger. Initially it only offered the texting facility but now you can send images through this messenger and it has improved its interface as well.
Line
Line is another recently launched chat messenger that can undoubtedly be considered as one of the best WhatsApp alternatives. It is a multi featured chat messenger that connects you directly with your friends. It allows you to send unlimited messages and the best part is you can stay online and connection with all over the world without paying anything extra.
Skype
Someone looking for best WhatsApp alternative has not heard of Skype is next to impossible. This is one of the best options to get tuned in and connected to your friends. Having Skype you can chat with your friends at absolutely zero cost. Skype has huge numbers of users all over the world and it is simply a great experience having chat through Skype. If you are looking for alternatives for WhatsApp, this is one you must obtain.
Viber
Another immensely popular alternative to WhatsApp chat messenger is Viber. To take out ultimate out of this chat messenger all you need to have is a fast and active internet connection and you can stay connected to you your friends throughout the day. The most amazing thing about Viber is the uber cool smileys and stickers in the app.
These are just a few alternatives of the WhatsApp chat messenger. There are lots more like ChatOn messenger, Kik messenger, etc. that may give you the same pleasure as WhatsApp. So do not wait. Download any of the messenger alternatives to WhatsApp and stay connected to you world always.