5 Popular Android games you must try by the end of the year
|
When it comes to mobile gaming, Apple's biggest competitor has always been the leader in the industry. However, in the recent years, with Android's series of updates that put emphasis on increasing their capability of running graphics-heavy and massive gaming applications, the playing field suddenly became leveled. Now, Android users can enjoy the latest and most popular games that were only available in the Ios store in the past. If you want to enjoy such games on your Android device, then here are 5 popular Android games for you.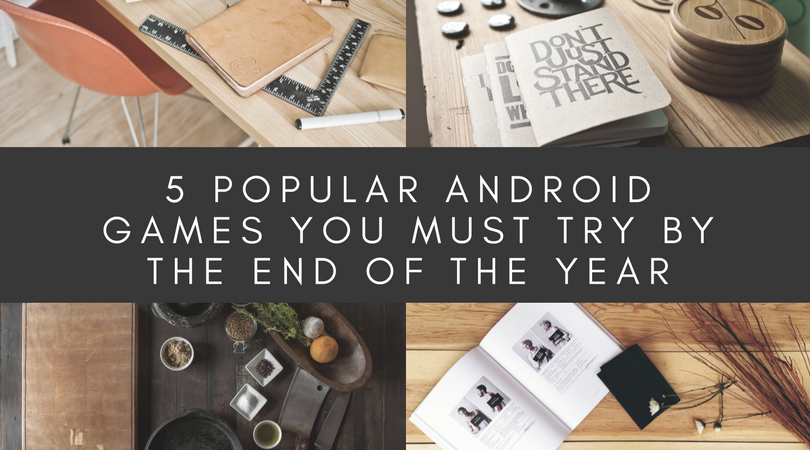 Shadowgun: Deadzone
Developed by Madfingers Games, a company that specializes in shooting games, Shadowgun: Deadzone is the company's venture in the mobile industry. The game with fully-customizable controls and button placements will surely allow you to enjoy the sensation and fun in shooting enemies while on your mobile. The action is started immediately as there is no practice or story mode. You will just have to log on to the game and choose between two modes which are the deathmatch, where you spawn in a random area and just shoot everybody – a free for all mode, and the Zone control, which requires cooperation among your teammates as you try to complete objectives. There are items and other bonuses as the game goes on that will allow you to power up and catch up to the top fraggers in your game.
Fire Emblem: Heroes
Fire Emblem: Heroes is Nintendo's take on the mobile gaming industry. It is a popular RPG strategy game that takes you on the medieval era as you try to defend a kingdom against a greedy neighboring kingdom. You start as a summoner that must gather the kingdom's heroes as you as defeat the enemies. The gameplay is similar to a chessboard where you strategically move your heroes as they switch turns in attacking your enemies. The game's story mode is very interesting and will surely be worth your time. You can unlock secret levels and new game modes as you complete the story mode.
Star Wars: Force Arena
Touted as the best star wars game on a mobile platform, Star Wars: Force arena is a MOBA that will allow you to trample your enemies either as a general of the Empire or the rebellion.  You can choose to play as a Jedi Warrior or as a villain from the original trilogy and Rogue One and battle against your online opponents. One on one or two on two online battles are available depending on your preference. Although, you might want to spend some real money in order to quickly strengthen your army and troops.
Realm Defense
If you are an avid fan of tower defense games, then you should try Realm Defense. With over 40 levels of unique monster waves to defend on, you will surely find this game equally fun and frustrating. The game is totally free and can be conquered as long you put in the time and effort. Towers are upgradable, there are also abilities and power-ups that will aid you in your defense such as; freeze or slow spells, and splash damage spells.
Rollercoaster Tycoon
Last on our list is the Rollercoaster tycoon. The game is a simulation game which is focused on building the best and most profitable amusement park there is. The game doesn't require in-app purchases, so you will have to trust your inner-CEO instincts. You start by designing your own park from scratch, attractions, shops, and other amenities must be strategically placed in order to attract more visitors and earn profits. If you like business and money simulation games, then Rollercoaster tycoon is the answer.
For more of the latest and popular Android games, visit, AndroidHackers.net.