5 Best Video Editing Software for Mac
|
Many people who use Apple products, especially laptops and desktops have to put up with the Mac OS. It becomes essential for them to have compatible software for routine tasks like video editing which is now becoming a daily chore for some Youtube enthusiasts. However, there are many people who use Mac OS who do not know about compatible software for video editing on Mac devices. It is a great topic to discuss and therefore we felt that we must give an account of at least the 5 best video editing software for Mac which you can have for free.
iMovie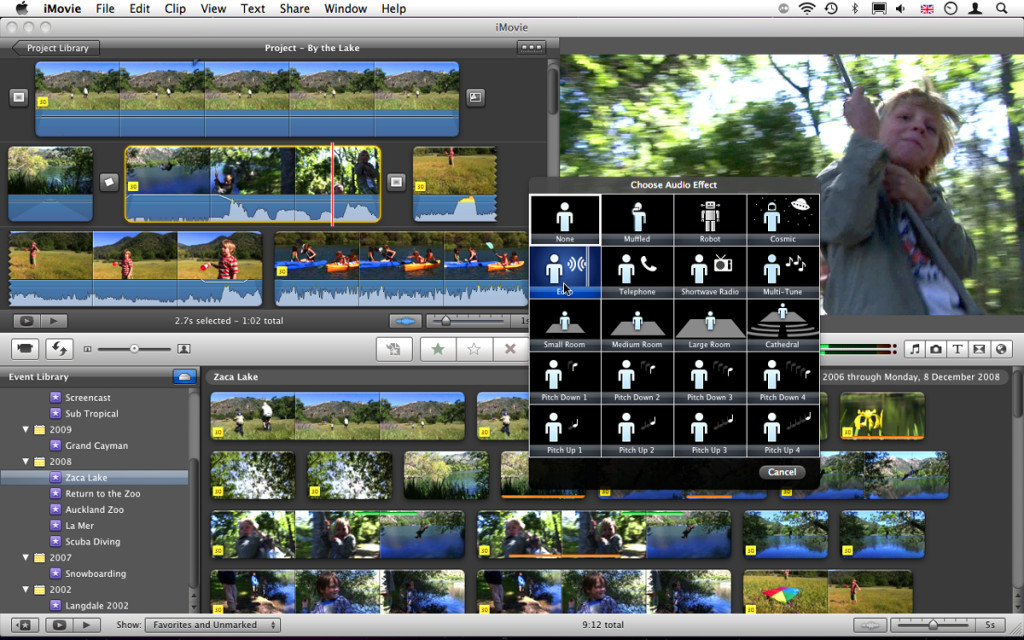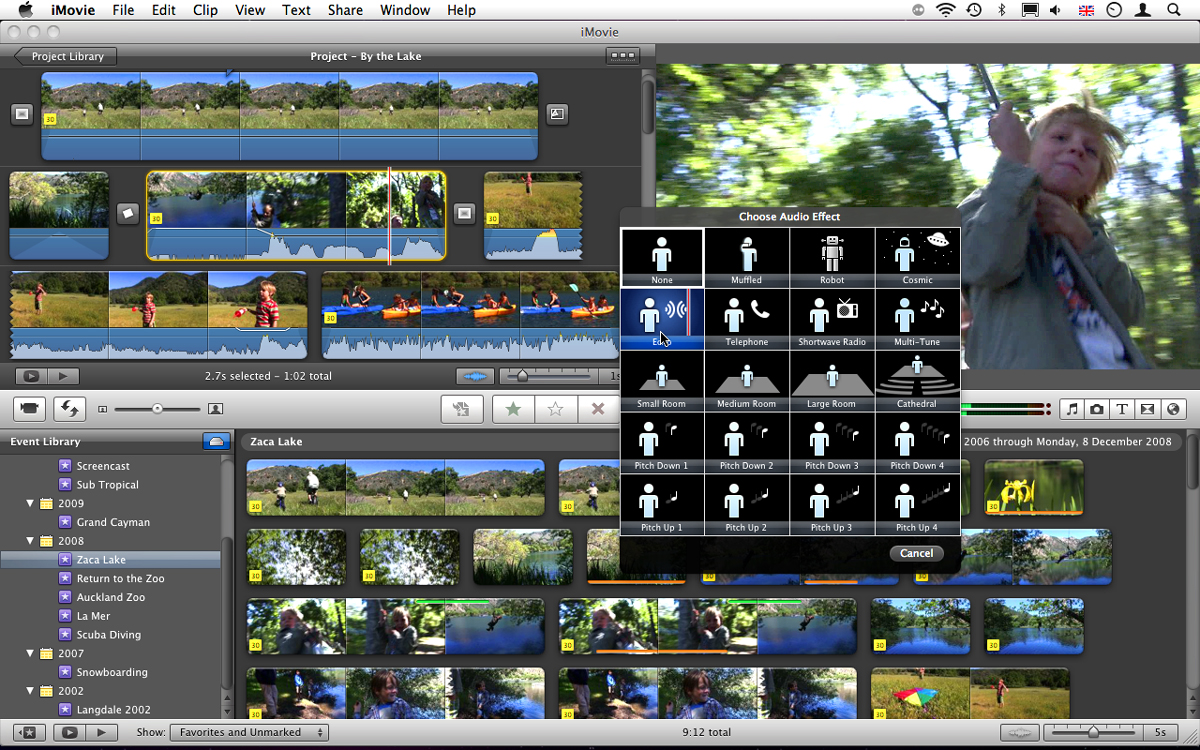 This program comes preloaded on your Mac PC and is full of features that will make video editing on Mac seem really easy. The best part is that this program is now available on all of Apple's devices like iPhone, iPad and iPod touch. Its interesting features like movie trailer, audio editor, one step effect etc are a good enhancement when compared with windows movie maker. It also enables you to export your videos directly to your iPhone as well as upload them to youtube within no time. Looking at its overall features, it is appropriate to include this as one of the best video editing software for Mac.
Avidemux
It is the versatility and multiple compatibility of Avidemux that makes it eligible for getting entry into almost every list of best video editing software for Mac as well as Windows. It has been designed to support almost all the available audio as well as video formats such as AVI, MPEG4, MP4 etc. It makes video cutting and joining a very simple task.
Blender
This is another free video editing software which is available under the GNU GPL license and has been created to support all the major operating systems. It is a very powerful video editing application which is enabled with 3D content editing. You can add special effects and 3D effects to your videos with a lot of ease as this is one of the best video editing software for Mac .
ZS4 Video Editor
This is yet another media editor which is preloaded with as many as 150 different video effects. It is compatible with Mac and all the latest versions of Windows and Linux. The great feature that makes it to be one among the best video editing software for Mac is that it enables the user to combine media files of different formats into one single output format. The video effects are surely a big surprise for video editors and will make video editing an addiction for sure.
HyperEngine –AV
One of the lesser known, yet high on performance programs, Hyperengine AV can be used on all Mac enabled devices for routine video editing purposes. It enables you to create movies of DVD quality with its set of outstanding features. With HyperEngine-Av loaded into your Mac PC, you can even edit the text of the credits, karaoke lyrics as well as section titles with different options for font styles and colors. What more can we ask from a program to be one of the best video editing software for Mac.
Bottomline
If you are a Mac PC user and video shooting fanatic, you need worry about editing your videos on your PC. By downloading any one of these best video editing software for Mac, you can perform all the basic video editing work right from the comfort of your home, completely free of cost.