10 Best Multiplayer Games for PC
|
Kids or adults love spending their leisure time by playing games on their PC. With the advancement in technology, the expectations of gamers have also increased up. Today, gamers expect to be provided with games that allow multiple players to play at a same time. Considering this demand, many multiplayer games have come up. But, it becomes difficult for you to choose particular game as some games do not prove out to be pleasing enough. So for your benefit, here is a list of 10 best multiplayer games for PC that you can play easily.
Halo 4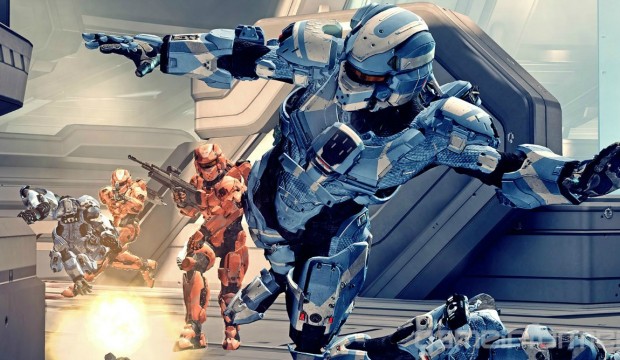 The multiplayer feature of Halo 4 is also termed as Infinity as it supports a long 3 KM vessel filled with Spartans who are busy battling with their enemies. There are two multiplayer modes within the game such as War Games and Spartan Ops. Rather than fighting with usual war weapons, players can also choose customised gear or grenades for battling.
Mass Effect 3
Mass Effect 3 is a multiplayer game for PC which is designed with some new weapons which include rapid fire shot gun and sub machine gun. Now, fighting with the phantom becomes all the more interesting. Recently, the game was adorned with some infographics that has enhanced the look of the game in real sense.
Do Not Miss: Best Video Games of all Time
COD BLOPS 2
This first person shooter video game is specially designed for play stations and Microsoft windows. The two storylines are connected to each other in this gameplay. The war in the game is fought with the help of robotics, unmanned vehicles, cyber warfare and other modern technologies. The game is also fixed with zombies' mode to heighten the game play.
Runes of Magic
Designed by Frogster, Runes of Magic is a massive multiplayer online role playing game that is available free of cost. Though available free, the game is a tough competition to those paid ones. The new elements in the ring are enough to entertain the players at once itself. The players need to decide their classes or roles they want to play and then get started with the game play.
Hitman Absolution
Hitman Absolution is an action game play filled with adventure. The story of the game is set in US. The instinct mode of the game allows the players to predict routes of enemy patrol. The game play of the game is different from other Hitman games but the players will find it familiar enough.
Check out: Game Killer Apk
World of Warcraft
World of Warcraft holds Guinness world record for being the most popular massively multiplayer online role playing game (MMORPG). It has attained over 10.2 million subscribers till date. Through this game, players will get introduced to new fantasy world of combats. This feature of the game has made many people addicted of the game play.
Guild Wars
Multiplayer role playing games have set a different trend in the gaming domain. Kids and adults now love to assume their favourite roles to indulge in the game play. Guild war 2 is a role playing game by ArenaNet where the storyline develops with the action of the players. This feature makes the game unique in itself.
Lord of the Rings
This online game is basically based on the book named 'Lord of the Rings'. There are nine classes within the game such as hunter, lore-master, and burglar and so on. If you subscribe the game play, you get add-on advantages such assuming the role of monsters and then playing like them.
DC Universe Online
This Multiplayer Video game is designed with the story of superheroes. The players can earn magical powers and can get various weapons within the game play itself. You can even interact with villains as well as heroes while playing the game. If you have not played DC Universe till date, check it today.
Everquest II
This classic massive multiplayer online role playing game allows the players to choose their roles among the eight characters such as warlock, inquisitor, and swashbuckler and so on. The players who get premium version of this game enjoy add-on features.
Among plethora of multiplayer online games, these are some of the best games that you can play in your PC. These games are easy to download. So, download these games today and enjoy the different gaming world altogether.