Yola: Mobile app for Cheap International Calls
|
Yolla is a mobile calling app designed for cheap international calls. It works over any kind of internet connection and helps users in reaching out those who are far away. Yolla becomes a natural addition to your phone from the very first call, and you are about to find out why.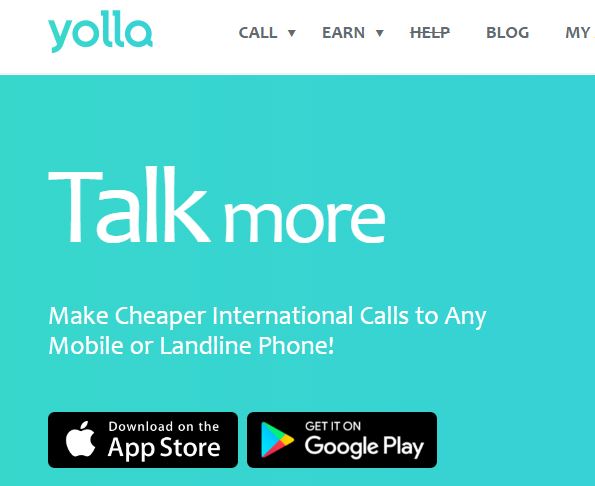 In the era of WhatsApp and Viber, people are used to calling for free. If calling at all: the majority of us send messages only. However, little do we realize that there are situations when you have to call from your original number. Governmental organizations, banks, mobile carriers support, airlines – just a shortlist of places and businesses which each of us has to call to from time to time. Even when simply being abroad, you have to call to your hotel or a restaurant to book a table, and your mobile carrier would cost you a fortune to make a call from.
Yolla is perfectly capable of dealing with everything like that. It has nothing but calls. The magic is that you can call anyone, on any number, even if the number is not mobile and does not have any kind of internet connection. On your side, you use Wi-Fi, 3G, 4G or LTE to initiate a call. On the other side, a telephone gets a usual call from your number. It's never revealed you're calling from the app.
You synchronize contacts, choose anyone from there and call. If the person has Yolla too, you can call app-to-app for free. You can also dial any number – the dial pad looks very native.
To make a call usually you need to buy credits first. In comparison to Skype and Viber Out, Yolla has much cheaper rates on a wide range of destinations. Prices differ depending on where you call to and either it's a mobile or landline. Typically, rates are as low as ¢3-5 per minute. You can top up within the app via app store purchase. Android users are lucky to have other built-in options: PayPal and bank cards are accepted. Purchases amounts are $4, $8 and $16. A little hint: to avoid app store commission, you can top on their official website.
As for the calls quality, it's much better when calling app-2-app. They boast HD-voice quality, but to get it both sides should have perfect internet connection. As for the other types of calls, be sure to be well connected to get the best quality. Since recently, you can check connection via a test call.
All things considered, Yolla can come in handy from time to time. As credits never burn out, you may install it, top up for $4 and enjoy cheap international calls whenever you need it.