What to look for in a gaming keyboard
|
If you are PC gamer then you must have more than a few moments that made you wish that you had a keyboard that was made for gaming. Many people consider buying a $30 keyboard more than enough for gaming but when you want to enjoy a game without having your wrists hurting after some time or control keys not being registered when trying to land a combo then you need to get a gaming keyboard. So if you've decided on buying a gaming keyboard, then hears a quick breakdown of what to look for in a gaming keyboard that is right for you.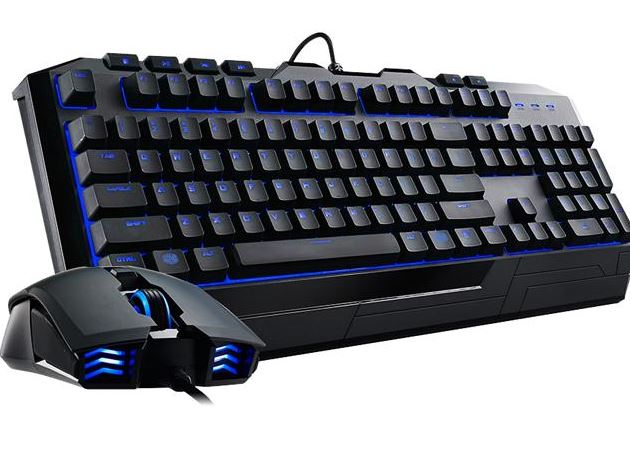 Anti-Ghosting & Polling Rate
The most important feature of a gaming keyboard is Anti-Ghosting. When using a normal keyboard for gaming, you must have noticed that pressing more than 3 keys or the keys too fast causes some keys to be missed out resulting in that killer combo you were hoping to deliver to fail. This is known as Anti-Ghosting which is why one of the reasons why you should choose a gaming keyboard that has Anti-Ghosting features and high polling rates so that all pressed keys are registered as well as responding faster. On the other hand, polling rate determines the responsiveness of the keys pressed. It's highly recommended you look for a gaming keyboard with Anti-Ghosting and a 1000Hz polling rate for maximum performance.
Programmable Gaming Keys
A gaming keyboard that doesn't have programmable gaming keys a.k.a Macros doesn't have any right to be called a gaming keyboard. Macros are additional keys that store a sequence of keys that when pressed executes the sequence of keys. RTS and MOBA games gain considerable benefits from Macro keys since it provides for easy access to a variety of skills. Additionally, action-adventure games that require mashing a button repeatedly like "Tomb Raider" can be done with the single press of a Macro key. It's recommended that you choose a gaming keyboard that has 5 – 10 Macro keys so that you are prepared for playing a variety of different game genres with ease.
The Switches: Membrane or Mechanical?
When it comes to the kind of keys a gaming keyboard should have I think every professional gamer can agree that a mechanical keyboard is better – for everything. Mechanical keyboards use a switch rather than membrane which means that you don't have to press the key all the way down for it to register as being pressed. This means you'll be able to press keys a lot faster and effortless which can be extremely beneficial for competitive gaming. Though a mechanical gaming keyboard does tend to cost considerably more than a membrane keyboard but if you can afford one it is highly recommended that you get a mechanical gaming keyboard due to the higher precision, responsiveness, and durability.
The Backlighting
Considering quite a few gamers play in the dark having a keyboard with backlighting can really as well as looking really cool.  There are a variety of keyboards available that offer multiple backlighting options. I for one highly recommend you choose one that lets you manually set the brightness of the lighting. Having the option to change the color of the lighting can also be a great addition.