What is a Website Builder?
|
It is a well-known fact that for a business, having an online presence is very important and for that, every business needs a website.  Each business is different from the other and the website needs to be according to the requirement of the business. The website can be informative; to just inform people about the kind of business and its history and some websites can be in details about the products and services which are being provided by the business owner. For example, there can be two lawyers both are in the same field. some of them can have a website with just the information about the kind of cases he deals with and the other one can have a website with details and like how much he will be charging and people can make an appointment with the lawyer and get a quotation. Different people use websites for different purposes.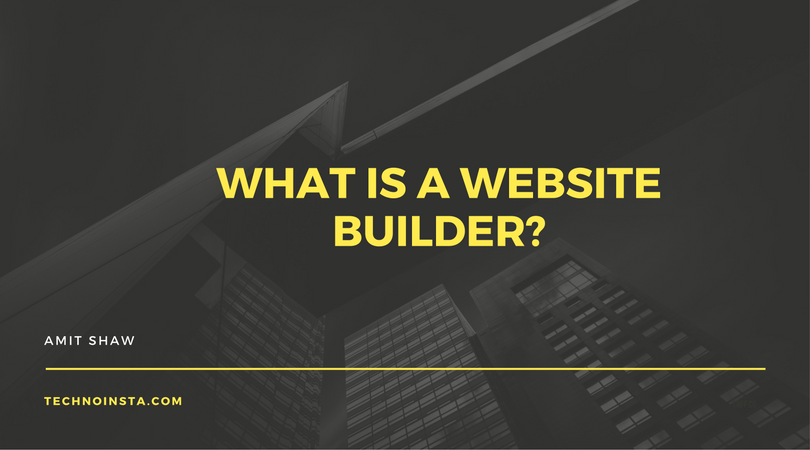 Things have changed very much from the time when people started using websites for the first time till now. There are many big changes, which can be seen in last 10 years in the internet world. nowadays most people think that there is no need for a business to have a website for online presence, pages on social media websites are enough but that is not true. It is a fact that social media websites are a cheap way to promote a business through internet but it is also a fact that it does not provide the quality promotion. To show people the professionalism of a business, the website is very important. Web sites are better than social media pages for a business in many ways than one can imagine.  It is a much bigger platform than any other option of online promotion.
Many people hire other companies and people to build their websites. These companies take a lot of money without any good reason. Some people try to build their own websites but they start from the scratch. They waste a lot of time in that. Building a website from scratch is very hard and a person needs a day to do that. Nowadays life is very fast and people need everything in seconds. Therefore, instead of building the website from scratch, the best way is to use website builders for that.
People who have even a little knowledge of HTML and word press can build a website very easily though website builders. These builders provide you different tools that are required to build websites. These are web building software which gives all the website building tools in your hands such as themes, templates, covers designs, colors and such things. The person who is building the website only need to select the best tool and add is it as required. These website builders will give the tools according to the website that is needed for the business. So instead of wasting the time and money, people should use these builders. You can find these builders on the internet. Some website builders also give plus benefits. For example, on GoDaddy, people can purchase a domain name too.