What are the Latest phones to come from Blackberry?
|
The BlackBerry entered our awareness as a phone mainly used by business people to check emails and keep up to date with work calendars. Even the likes of Barrack Obama confessed how much he relied on the product to keep up to date.
Since the heady days of famous endorsements and widespread business dependence Blackberry seemed to rest on their laurels, but now the latest editions of the Blackberry Bold, Curve and Torch seem to have reinstated Blackberry's intentions of being one of the world's top manufacturers.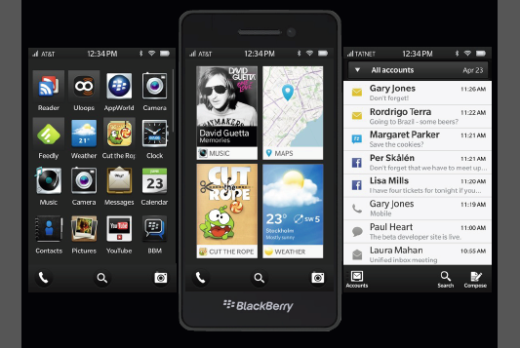 The Blackberry 10 mobile phone is due out in retailers like Dial-A-Phone.co.uk at the start of 2013 and many observers are predicting that this phone will challenge as the perfect combination of smartphone and Blackberry. A Blackberry has often been a necessity alongside a phone for social use, but current handsets in the BB7 range like the Bold 9900 are making people re-evaluate.
The Bold 9900 is wafer thin, has touchscreen capabilities, a 1.2 GHz processor (Blackberry's biggest to date) and a screen resolution only rivalled by the like of Samsung Galaxy S3 and the iPhone 4S. Despite being a small screen – true to the nature of a Blackberry – it has enough definition to make practical use of the net and many forms of multi-media.
Further down the range the Bold 9780 is a great alternative. It has that vital LED flashing notification light for emails and a 624 MHz processor, which is sufficient for a phone that technically isn't a smartphone in the sense of an iPhone. Its 3G, has a 5MP camera and it has that all important Blackberry Messenger service – popular with young users.
In the past Blackberry's were often unfairly judged against top end smart phones which may have been particularly harsh given the fact that a Blackberry was more of a specialised product. Now as Blackberry's competitors also enter the business synchronisation market it may be justified that they have to compete on more levels, and thus strive to make perfect all round mobile phones to please the critics. So far Blackberry are doing a magnificent job.
Author : Sam is a real technology enthusiast and always loves to write about the latest gadgets or developments in the tech world.