Virgin Media Sweetens Its Broadband Packages with 12 Months' Half Price Offer
|
Virgin Media, in order to maintain its position in the national broadband market, has sweetened its current broadband packages by launching the 12 months' half price offer. With the help of this offer, the UK households will now be able to enjoy a good amount of savings when signing up for Virgin's Essential, Premiere and VIP collections.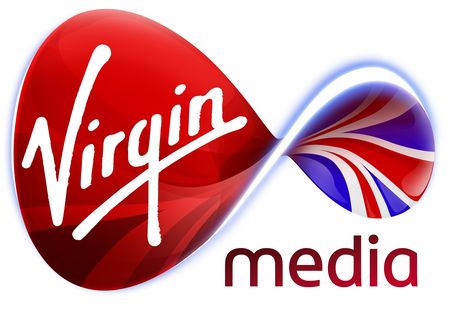 The company provides an entry-level package under its Essential bundle, which offers unlimited UK landline and Virgin mobile calls on weekends, access to up to 30 MB broadband connection and over 100 TV channels. The customers also get Virgin TV anywhere 500 GB TiVo box, along with free of cost installation in the Essential bundle.
The Essential connection is now priced at £13/ month for the first 12 months and £26/ month thereafter, until the period of contract. In addition to this, the subscribers are also entitled to pay £14.99/ month as a line rental fee.
For the customers seeking even faster broadband speed and more number of TV channels, the mid-range Premiere Collection may be the ideal choice. This bundle offers unlimited weekend calls to Virgin Mobile and UK landlines, up to 60 MB download speed and over 200 channels.
The Premiere Collection is available at a price of £24/ month for the initial 12 months and £48/ month along with the line rental fee, thereafter. The subscribers are also entitled to receive 1+1 Virgin TV Anywhere 500GB TiVo box for separate rooms, along with free installation services.
If this is also not enough, Virgin Media's cream class deal is the VIP Collection. This bundle is priced at £49.50/ month for 12 months and £99/ month afterwards. The bundle pack includes up to 100Mb broadband, anytime unlimited calls and 225+ TV channels.
The VIP Collection bundle comes with one Virgin TV Anywhere 1TB TiVo Box, one extra HD box and free installation services. Sky Movies HD, Sky Sports 1&2 HD and Sky Sports F1 are a part of the TV, phone and broadband package.
Further, the subscribers can save an additional amount of £75 by signing up for Essential, Premiere or VIP Collection bundle online. However, this special deal is only a 'One Week Wonder.' However, the UK households have a limited time period to enjoy the benefits of this special deal. It is, therefore, recommended that any decisions pertaining to these broadband packages should be made at the earliest.