Top 5 Windows 8 Phones Available in the Market
Top 5 Windows 8 Phones Available in the Market
With the launch of the Windows 8, Microsoft is really trying hard to cement its place back in the electronic devices market. For this Microsoft is looking for some much needed support from the mobile phone makers, so that they can come up with phones with the new Windows 8 software loaded in their phones. Also, Microsoft has worked on coming up with more apps which it has failed in till the last operating system that it came up with for smart phones. Some of the smart phones that are sporting the new Windows 8 are Nokia Lumia 920 & the 820, HTC 8X & the 8S and the Samsung ATIV S. Check the list of top 5 Windows 8 Phones available in the market;
Nokia Lumia 920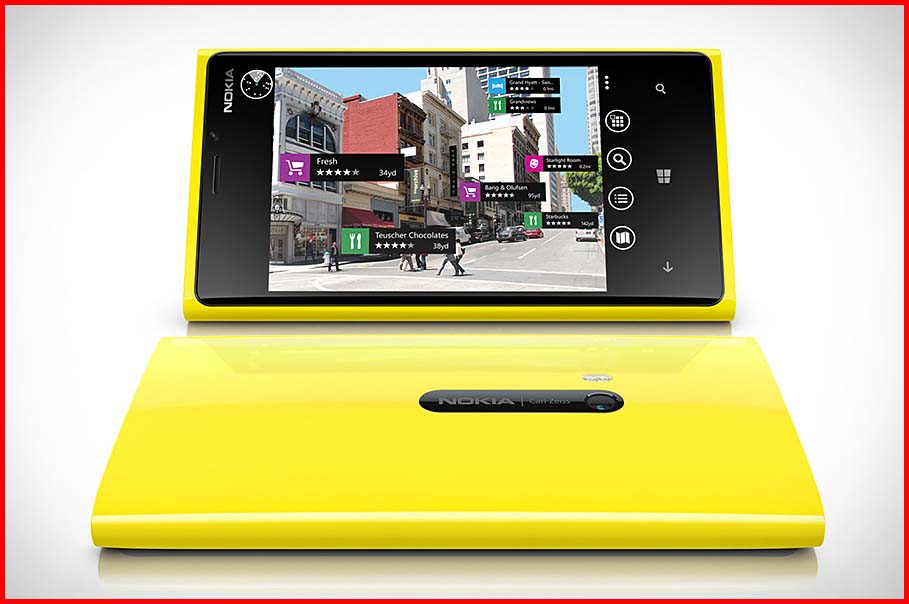 Nokia Lumia 920 comes with a Pure View camera and a Carl Zeiss lens which provides with the Optical Image Stabilization feature.  The camera lets you capture images which do not get blurred even in bad light condition or your hand got destabilized while clicking. With a wireless charging and a 4.5" display this phone is a treat to hold and use. The camera is something which you would fall in love it, while the apps might make you leave a tad disappointed. The price looks to be good for the smart phone market, though let's keep our fingers crossed.
Nokia Lumia 820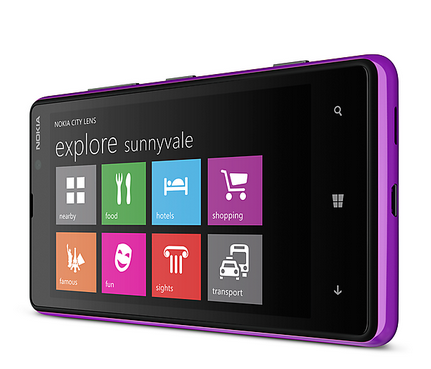 A phone for the smaller budget buyers, Nokia Lumia 820 phone carries a 4.3 inches AMOLED screen display and the pixels are at 480 x 800 which is what other good smart phones come up with. The camera at 8 mega pixel is again a plus for this phone, though it fails to impress with the designing part and the plastic body which let's your finger prints stay on the phone. This is a great device if one wants to try the Windows 8 operating system.
HTC 8X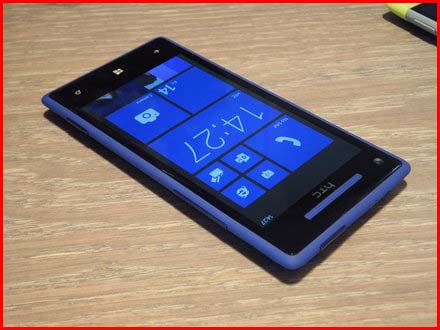 HTC 8X is called the "signature" smartphone for the Windows 8 software and it clearly stands up to that name. The phone from HTC comes with the home page which can easily be customized as per your requirement, and at 4.3 inches screen this falls in the bracket of good smart phones. The camera is at 8 mega pixel in the rear and 2.1 mega pixels in the forward. Though this is a dream phone for Windows 8 launch, but then it falls low when you try to use the phone in the sun light as it is difficult to view the icons. The price is again what would fall in the category of high end smart phones.
HTC 8S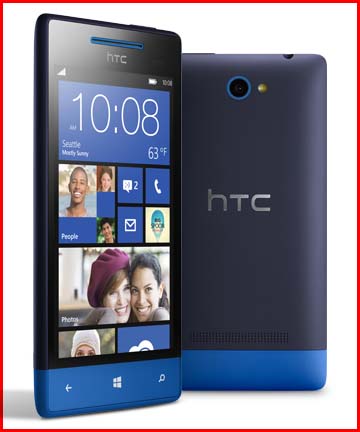 HTS 8S is for customers who want to stay within a budget but at the same time want to get their hands on the Windows 8 supporting smart phone. The display comes with Gorilla glass 2 AMOLED screen and the camera stands at 5.0 mega pixels. This phone, as mentioned earlier, comes cheaper when compared to other Windows 8 phone and is a good bet.
Samsung ATIV S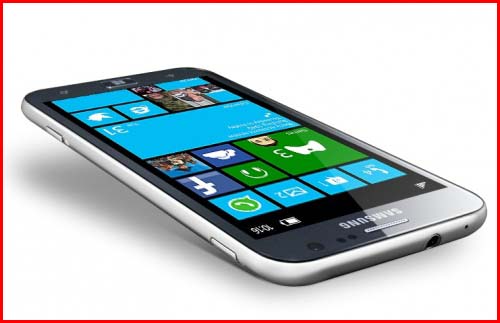 Another cool to try the Windows 8 operating system and looks like an expensive deal with the aluminum finished body and no touch of plastic. Another smart phone featuring the AMOLED screen and 720 x 1280 pixels. The camera comes at 8 mega pixels which is quite standard of smart phones at this level. The price has been kept in competition with other Windows 8 smart phones.
To conclude, Microsoft is truly trying its best to provide its customers with a true world experience by giving them so many options to try out the new operating system and by the looks of it, the picture looks pretty.
Guest Author- Raj is a Windows Phone lover who loves writing on Top Windows 8 phones. He also blogs at Techwaffy