Top 5 Smartphones below Rs. 30,000
If you want to buy the best Smartphone within the range of Rs. 30,000, here are some of the smartphone details related to your best purchase. From students to businessmen, everyone now opts for smartphone. Through the help of following discussion, you can easily make your better selection for your best purchase. Following can considered as top 5 Smartphones in the market related to your budget of Rs. 30,000.
HTC One X+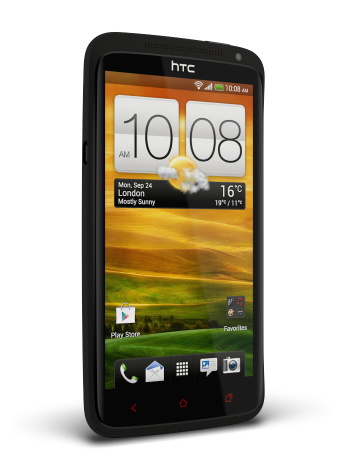 HTC One X+ is one of the best Smartphone in this advance technological market. Most of the people have the selection of HTC Smartphone. This can considered as the best selection among the top 5 Smartphone. It can cost you around Rs. 29,000. HTC One X+ Smartphone is combined with 1.7 GHz Quad core processor, 64 GB capacity for internal storage, 1 GB of RAM capability along with the 2100 MAH Battery capacity. You can also get 4.7 inch LCD display with the resolution of 720p. In HTC One X+ you can also get better quality of camera capacity.
Samsung Galaxy S3
Smartphones of Samsung Galaxy are the best selection with the range of Rs. 30,000. You can get better quality of service according to your need. Samsung Galaxy S3 is one of the most popular Android handset. In Samsung Galaxy S3, you can get 4.8 inch display of Super AMOLED. It also contain with better quality of processor related to quad core. You can get verities of colour selection within the Samsung Galaxy S3. Still it is the updated version of Samsung Galaxy with more advance technologies. Most popular things of Samsung Galaxy S3 are the best quality of service and gaming facility as well. The phone is priced at Rs. 30000 in the market.
Google Nexus 4
Google Nexus 4 is also one of the best Android Smartphones in the market. This smartphone was designed by LG in collaboration with Google which has a 4.7 inch display and comes with 1.5 GHz quad core processor. With cameras on both sides of the device, this is one of the best smartphone for video chatting. This handset is little behind than Samsung Galaxy S3 and HTC One X+ in term of colours and richness. You can buy the 16GB version of Nexus 4 at Rs. 26950.
Apple iPhone 4S
According to many, iPhone 4S is still the best of all the iPhone versions. This smartphone from Apple comes with a 8 MP camera with LED flash. The smartphone is light and weighs only 140 grams.  It also comes with best quality processor and display facility. The Apple iPhone 4S is available for Rs 28,000.
Samsung Galaxy Note N7000
Of Course the Samsung Galaxy Smartphone are most popular among the consumers. Samsung Galaxy Note N7000 is also one of the best Android Smartphone launched by Samsung Company. This handset comes with 5.5 inch of Super AMOLED 720 HD resolution display along with the better quality of processor and camera quality. Samsung Galaxy Note N7000 is priced at Rs. 27000 in Indian market.
Above discussion can help you to make your understanding regarding the best selection for Smartphones. Now you can easily decide your selection with the range of Rs. 30,000.