Top 5 Features of Micromax Canvas Doodle 2
Micromax Canvas Doodle 2 is undoubtedly one of the greatest launches by Micromax so far. In a situation where almost the entire mobile market is being occupied by companies like Nokia, Samsung, HTC, Sony, Motorola and few more leading names, launching Canvas Doodle 2 is actually a strong step forward decision by Micromax. Micromax has garnished Micromax Canvas Doodle 2 with all the best possible features. Starting from its display to battery backup everything is simply bang on.
Let us get  a look at the top 5 features of Micromax Canvas Doodle 2.
Display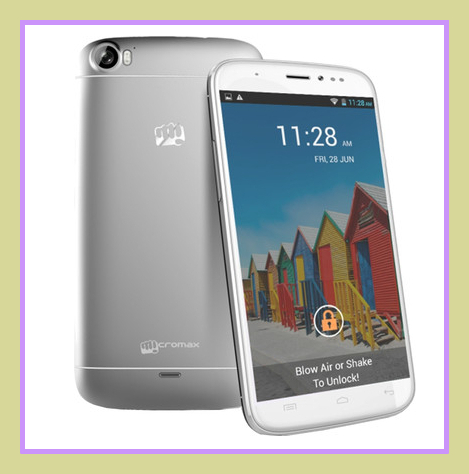 Well if we talk about the display of Micromax Canvas Doodle 2, this is a phone that will catch your attention at the first glance. It is featured with a broad screen of 5.7 inches along with touch facility. The touch screen is again featured with the Capacitative facility and a display resolution of 720 by 1280 pixels.
Other Features
As we have mentioned previously, Micromax has done ZERO compromization in featuring Micromax Canvas Doodle 2. Here you can get the best possible features like
Excellent camera resolution
Dual SIM facility
Good sensor
Strong processor
Camera
This phone has a great camera indeed. Micromax Canvas Doodle 2 is certainly one of the best gifts by Micromax to camera freaks. In this phone, it has been featured both front and rear camera. While the front camera is 5 megapixels, the rear one is featured with 12 megapixels resolution. It provides flash as well.
Hardware and software
Micromax Canvas Doodle 2 is featured with a strong processor which is of a Quad-core processor of 1.2GHz. Along with this, it also offers an internal memory storage capacity of 12GB which is actually outstanding.  If we come to its software, this phone runs on the Android operating system, more precisely, on the Android 4.2 Jelly Bean version.
SIM supports
It is featured with the dual SIM facility but while SIM one supports the 3G facility SIM 2 does not.
Battery Backup
Micromax Canvas Doodle 2 is featured with a removable battery backup of 2600 mAh that claims to support day long.
These are some of the best features of Micromax Canvas Doodle 2. However there are certain drawbacks as well. One of the most significant one is its connectivity. Micromax Canvas Doodle 2 is not featured with Wi-Fi or even Bluetooth facility, although  you can avail USB facility featured in this device.
So, if we look at the features and drawbacks of the Micromax Canvas Doodle 2, the features definitely outweighs the drawbacks. Even after having ceratin downsides, its camera, display and the internal memory storage facility is something you are bound to fall in love with. In today's competitive market where the giant companies like Samsung, Sony, Apple are literally rulling over the market, Micromax Canvas Doodle 2 is going to be a flagship of Micromax. Besides, there is no doubt that this is priced quite reasonably as well. So what are you waiting for, get a Micromax Canvas Doodle 2 today.