Top 5 Emerging Tablets at 250 USD
|
Tablets have become a rage now and there are many reasons for it to succeed in modern times. Quite simply, it provides the blend of the best taken from both the Smartphone and a laptop. Hence, the result is tablet. It fulfills both the important purpose of a modern day technology- one of a leisurely made gadget filled with entertaining applications and the other of a professional and academic gadget that helps the user get his/her work done quickly on time. Thankfully, for the creators of Tablets have come up with all the possible price range affordable for common man and it can be easily purchased within a price range of 250 Dollars.
Our experts have set up a list of top 5 tablets that can be purchased within 250 dollars.
TOP 5 emerging tablets at 250 USD
Samsung Galaxy tab 7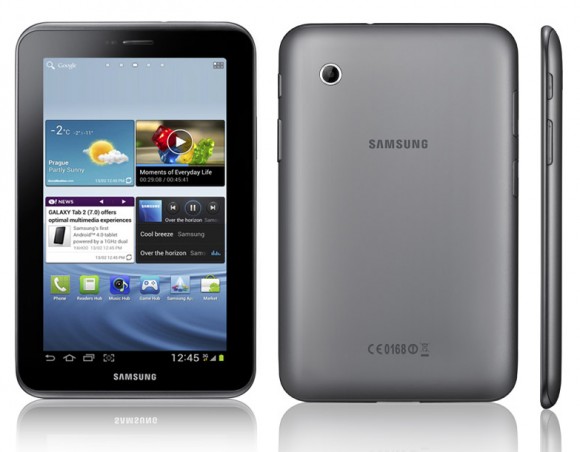 Samsung galaxy tab 7 comes with interesting features like TFT LCD touch screen, 1.2 GHz Dual Core processor and the latest android 3.2 honey comb feature. The phone is a big giant size display with a 3.2 Mega pixel camera. Video Conferencing softwares like SKYPE and TANGO can be easily accessed in this tablet. Best known for multimedia facilities. The tablet can easily be bought at around 230 US dollars.
Barnes & Noble Nook Tablet
The tablet has lot of eye-catching features like Comfortable design which gives it a simple and sophisticated look.  The tablet can be best suited to readers as it is known to be a great tablet for reading facilities with large number of stocks of library books, magazines and enhanced kids books. Technical facilities include: 1 GB RAM, 8 GB or 16 GB memory card storage (can be expanded upon using the microSD card slot, Android 2.3 B&M, 1 GHZ dual-core processor and many more features. This tablet can be made available to you within the price range of 200-250 USD.
Amazon Kindle Fire
Being an amazon product tablet, this one gives you the direct access to amazon applications and it has a rather simplified yet attractive interface. Technical facilities include the Android 2.3 with Kindle interface, 8 GB of internal storage,1 GHZ  dual core dore processor , 512 MB RAM. Most recommended to less tech savvy people as it's simplified interface may annoy power users due to its closed and restricted nature of the environment. The tablet can be purchased within 200-250 USD.
Lenovo Idea Pad A1
The tablet is known for it's comfortable design and sturdy structure. Offers good performance in terms of it's single-core chip imbedded internally within the phone. It has Android 2.3 Gingerbread; expandable 16 GB memory,front as well as rear camera and it can be purchased within a price of around 220 USD.
Archos 80 G9
The tablet comes with 8 inch giant LCD display touch with Android 3.2 Honeycomb and ARM Cortex-A9 1.5 GHz processor. With all these modern facilities embedded in one tablet that can be purchased within a price range of 225 US Dollar, who wouldn't want to own one?