Top 4 Gadgets You Can Use for Wedding Photography
|
There are several photography gadgets that a photographer can use for quality pictures. Of late, there have been many innovative and modernized gadgets that can enhance photography. Some people have been using such gadgets for travel and work life but on the other hand, they can also apply well to other occasions such as weddings amongst others. Since a wedding day is a very important day, people would want their photos to be taken in a high-tech manner; mainly for better future memories. For that reason, the photography industry has worked hard to come up with numerous modern gadgets to help photographers enhance the quality of the photos they take especially during weddings. Such gadgets are as follows below;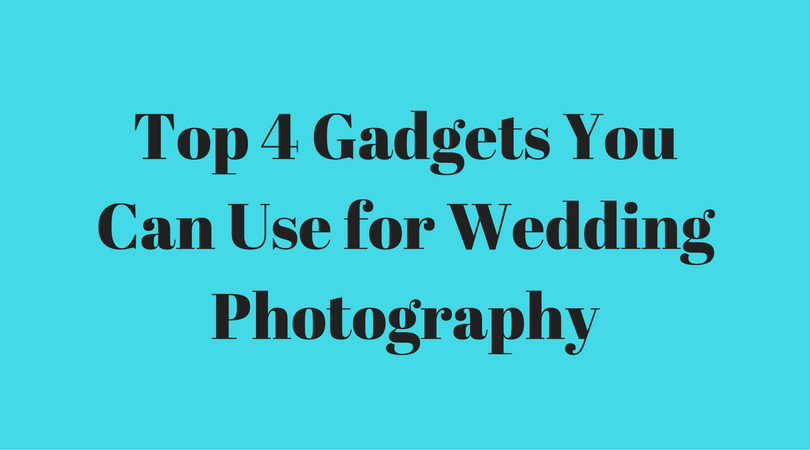 Holographic Lens
A holographic lens has been considered a topmost gadget for cool photos. According to professionals, it is versatile and can apply to any other photo gadgets. In addition, it has been the best ever in the photographic industry. Or instance, it has the ability to multi-task; one can adjust its coloring and take holographic videos at the same time. If you are concerned about the quality of your wedding pictures/videos, a holographic lens can be the best solution for you.
Lomo Instant Camera
The lomo'instant camera is another high-tech gadget with considerable benefits. Unlike others, it uses Fujifilm Instax mini film. This is one of its features that make it a quality and unique gadget. Lomo instant camera enables one to take instant credit card images as well as long exposure. Lomo instant camera has an additionally swappable, colored filters and a very big opening. In addition, it has more than two shooting modes with superior exposure capability. Being the first to have been produced, it has proven to be a unique gadget that even the professional photographers have recommended it.
Drones
Recently, we have seen drones become common in the photo industry. This, I guess, can be due to their ability to capture quality and amazing videos from all directions. Drones have enabled the taking of aerial videos without one having to include the hefty costs of hiring helicopters. If you wish to capture great photos and videos during your wedding from high up in the sky, then drones can be the best option for you. You can buy your own drone from the nearest stores for quality wedding photos. Before doing so, consider asking your professional photographer on what features and models to look for. This will not only save you on costs but also ensure that you get the best out of it.
Leather Multi Camera Strap
Before you get a professional wedding photographer, ensure that he has all the required gadgets including a leather-multi camera strap. Having this gadget implies that your photographer is well equipped and ready for the job. This is because the leather multi-camera strap allows one to carry more than one camera closer. This makes it easier for him to multi-task. For instance, with this gadget, a cinematographer is able to pull out and restore his cameras easily without worries that he might loose on some shots.
The newly advanced photography gadgets have, indeed, played a great role in our photography. The technology has enabled us to celebrate and capture every detail of our special days and moments.