Top 20 Tablets in the World- Continuation
|
Top 20 Tablets in the World
If you are looking to buy a Tablet for yourself, then here is a list of the Top 20 Tablets in the World. Each of these tablets is different from each other in many respects thus we will get to know what makes them different from each other. Well i have already talked about ten out of the Twenty Best Tablets last day. Well if you have missed it, you can have a look at the list of Top 20 Tablets in the World.
Let's have a look on the top 10 list today.
Rank 10: HTC flyer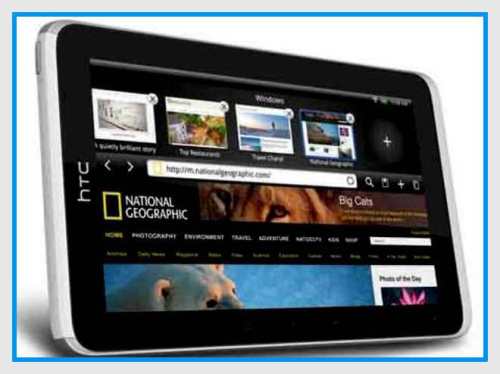 HTC Flyer just ranks above Apple's iPad2 and it ranks ten in our list of Top 20 tablets in the world. The HTC flyer has got a great design, a unique4 style and a comprehensive collection of software. It uses Android 2.3.3, skinned with HTC's familiar sense UI. The CPU is paired with 1 GB of RAM so we can perform multitasking. It has relatively speedy processor and can take up sim for 3G data.
Best for
It has bright and vibrant screen with excellent build quality. Also has unique pen option.
Price
Rs. 18,100 and 25800
329 USD and 469 USd
My Ratings
4.1/5
Rank 9: Motorola Xoom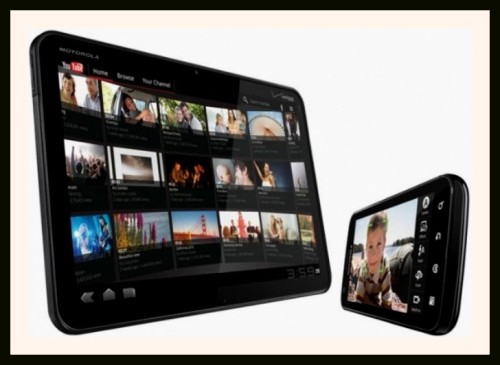 Motorola Xoom is one of the leading rivals that challenge the Apple iPads pre-eminence in the market. The tablet is run by Android 3.0 OS that makes multitasking, browsing the web a breeze and is powered by a dual-core 1GHz processor. With screen resolution of 1280×800, the tablet successfully evades pixilation.
Best for
The tablet sports a 2MP front camera and a 5MP rear camera and also provides the facility of 720p video recording with the rear camera. Xoom also comes with an additional feature to upgrade to 4G LTE.
Price
Rs.20, 625
375 USD
My Rating
4.2/5
Rank 8: Acer Iconia Tab A500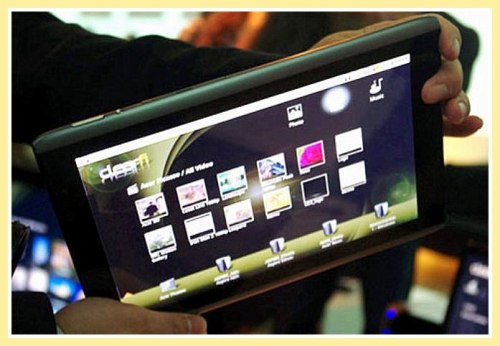 A sleek tablet with many entertaining features like HD gaming, 1080 video and fast browsing. It has Android v3.0 operating system, 10.1 inch touch screen, a 5MP front camera along with 2MP secondary camera. Its storage capacity can be extended up to 32 GB. The tablet supports eReading and is pre installed with Acer LumiRead and Google books eReading.
Best for
Entertainment features.
Price
Rs. 24,700
450 USD
My Rating
4.3/5 Star
Rank 7: Asus EEE Pad Slider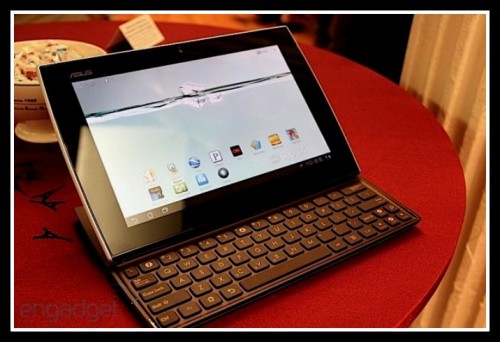 Asus EEE pad slider is a reasonably priced tablet run by Android 3.1 Honeycomb OS and is powered by dual-core, 1GHz processor.  With the not-so smooth edges, the tablet lacks in the ease of use, however the tablet makes up for it with the backlit LED screen.
Best for
The tablet hosts ASUS web storage, that provides an enormous space for storing extra files, music and videos and thus provides excellent backup, etc.
Price
Rs.31, 700
576 USD
My Rating
4.4/5 Star
Rank 6: Huawei MediaPad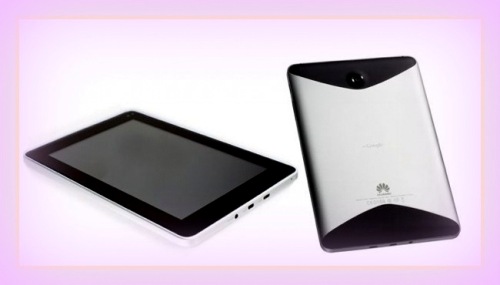 Huawei MediaPad is a tablet that comes equipped with 5.8 GB internal memory storage a card slot that is capable of holding a 32 GB memory card. It has 8 GB ROM and 1 GB RAM along with Android v3.2. The tablet has 5 MP camera at the back and 1.3 MP at the front.
Best for
Light in weight ( just 390 g) and is thick (11.98mm).
Price
Rs. 23100
419.95 USD
My Rating
4.5/5 Star
Rank 5: Blackberry Playbook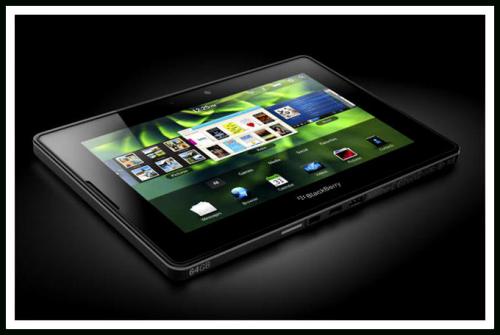 A tablet built with TFT capacitive touch screen and 16/32/64 GB internal storage with 1 GB RAM. It has got BlackBerry tablet OS, TI OMAP 4430 chipset and dual core CPU. It is inbuilt with GPS and java but does not support GSM voice communication. It has a 5MP primary camera and a secondary camera as well. The playbook looks fantastic and has an impressive sound field.
Best for
It is world's first professional grade tablet offering multiple apps and powerful internet connection.
Price
Rs. 11,800 (16 GB)  14000 (32 GB)
215 USD and 255 USD
My Rating
4.6/5 Star
Rank 4: Lenovo ThinkPad Tablet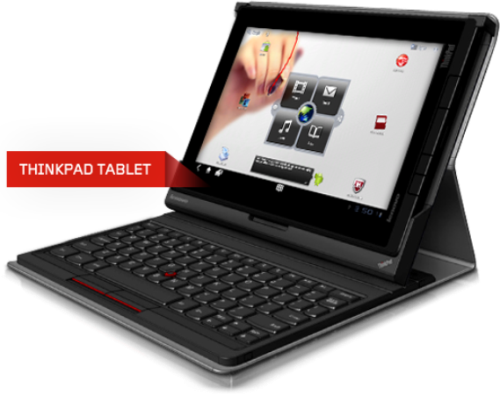 This tablet features a full-sized USB port, SD slot, 1080p output, a 3G sim and is new to the android market. It has a soft nice finishing with pleasant sound quality. The battery life seems respectable when compared to competitive tablets in the market. It is built in with many pre installed apps and more apps can be downloaded from the android market.
Best for
It offers remote control features and pen input which is rare for android tablets.
Price
Rs. 21350
388 USD
My Rating
4.7/5 Star
Rank 3: Samsung Galaxy Tab 10.1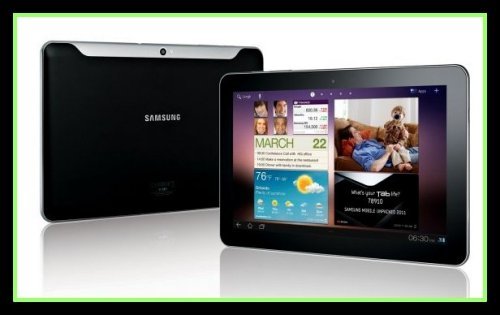 Samsung Galaxy Tab 10.1 has been listed as the 3rd best tablet in the World.  Samsung Galaxy tab 10.1 qualifies as a close third with the tablet being run by the latest Android 3.1 Honeycomb OS. Being powered by Nvidia Tegra2 Dual Core 1GHz processor, the tablet provides the user to multitask without having to face any glitches. One notable feature in Galaxy tab 10.1 is that it supports Adobe flash player which is apparently absent in the iPad.
Best for
One notable feature in Galaxy tab 10.1 is that it supports Adobe flash player which is apparently absent in the iPad.
Price
Rs. 24,650
448USD
My Rating
4.8/5 Star
Rank 2: Sony Tablet S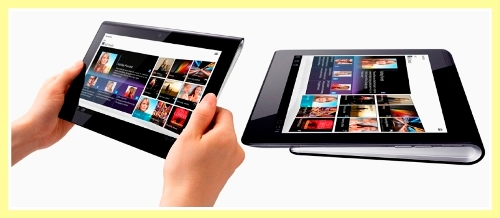 The number two position goes to none other than Sony's latest tablet named as Sony tablet S that came into the market in the month of September last year. Sony tablet S can have either Android 3.2 honeycombs or Android 4.0.3 ice cream sandwich as an operating system. It has 16/32 GB flash memory and uses Nvidia Tegra chipset 20. Designed with capacitive multi-touch touch screen, its onboard feature includes Wi-Fi, micro USB, Bluetooth, microphone, infrared, digital compass and 0.3 MP front facing and 5 MP rear-facing cameras. It has applications for easy access to music, videos and eBooks.
Best for
This device is exceptionally good because of its light weight and small size, making it a pleasure to hold.
Price
Rs. 22,990- Rs. 25,500
464 USD
My Rating
4.9/5 Star
Rank 1: Apple iPad 3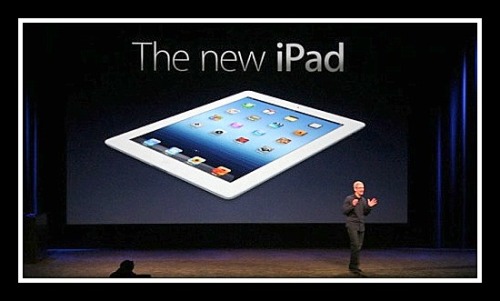 Finally the Best Tablet in the World goes to Apple iPad 3. The tablet comes with a sleek, thin and light body and an almost 20% reduction in size compared to its predecessors. Also its battery is lighter in weight, more lasting than iPad2 but is alleged to be priced higher by 20-30% than the present iPad battery. The tablet also comes with a full touch screen HD display with screen resolution of 2048×1536. The tablet is teemed with a 5.0MP rear camera and a 3.0MP front camera and a built-in eReader.
Best for
*The tablet is powered by an A6 quad core processor, which would by far  strip any processor manufactured till date, making iPad3 the most efficient and powerful tablet.
*iPad3 also comes with the most advanced iOS5 that will support mutli touch as well.
*The graphic display of the tablet is powered by the new retina display technology that would make text and graphic display smooth and invariable at any size.
Price
Rs.30,000 – Rs 34,000 (INR)
618 USD
My Rating
5/5 Star
Conclusion
Thus, on the basis of extensive analysis of  Top 20 Tablets in the World, you might have perceived a lot and thus might be ready to buy your preferred one. Every Tablet has something new to offer and thus on the basis of this thesis, we made it easier for you to select your tablet from amongst Top 20 Tablets in the World.