The Top 3 Ways You Can Save Money on Transportation this Month
|
Owning a vehicle in this day and age can be very convenient, but it can also be expensive. Aside from paying for gas expenses, you also need to pay for insurance and maintenance so that your car can serve you for a long time.
All the expenses of having a car may not matter much to those who have high-power jobs and earn a lot of money. But for those who also have other bills to pay, such as rent, mortgage and of course food, and when all that adds up it can cost a pretty penny.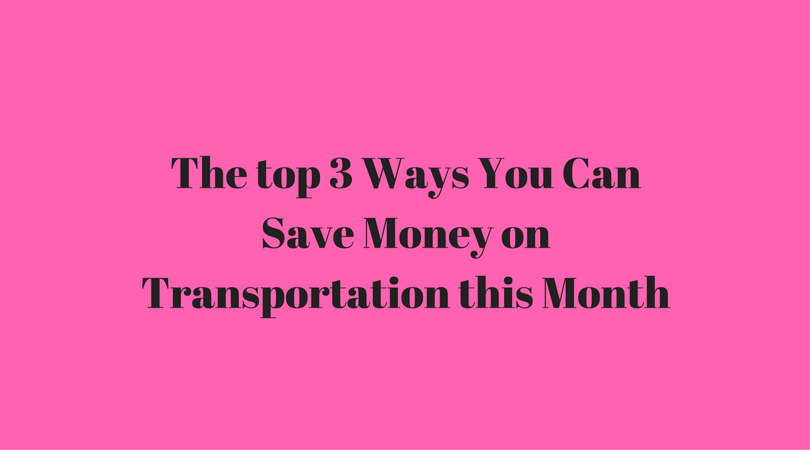 And with the holidays coming up, there's no doubt that you need to have extra cash to buy gifts or prepare for celebrations. One of the ways to save money is to refrain from using your car in order to save and gas.
With that being said, here are ways that you can save on transportation. You can try one or try them all so that you can have more money saved this month.
Use more public transportation – if your city has a good mass transportation system, then that would be a big help to you as it is much cheaper than having a car. Just do your research and find out if it is better to take rely on the bus system or the train system to get where you need to go. Check the routes and the time and find out which is more efficient. Factor in the time you would need to commute, as it takes longer for public transportation due to all the stops.
Carpool with friends or officemates – another tip you can do is to carpool with your friends and officemates. You can be the driver and ask if anyone from your office would like to share a car ride to the office with you, and in turn, they can pitch in for gas and the like. Of you can check if any of your officemates offers carpooling services. This idea is not just for going to the office. With the holidays, there's no doubt that you would have several celebrations to attend. Instead of using your car to go to the parties, opt to carpool instead.
Get discounts on ridesharing apps – everyone knows how popular ridesharing apps are. Every major city in the world has Uber, Lyft and the like. If you've never tried it before, now is the time to do so. When you download the Lyft app, you can actually get some free rides! When your free rides have been used up, don't worry, you can still get discounts on your next rides. Some ridesharing services offer discounts through the referral system, where you send a personal referral code to a friend to get them to sign up for the service. Another is to get discount promo codes available online. This site offers the best Lyft promo codes out there so be sure to check them out so you can enjoy a safe, cheaper ride to get to your destination.