Evolution of Android OS- Journey from Cupcake to Jelly Bean
|
Evolution of Android OS: Journey till Date
In just four short years, Android has become the most desired operating system, with more users than Apple's iOS, which has an unquestionably loyal following. But Android's superiority has not been built in one day. The first commercial version of Android was made available in late 2008 on the HTC Dream, and has gone through a series of changes to make it the flawless OS that we adore so much today.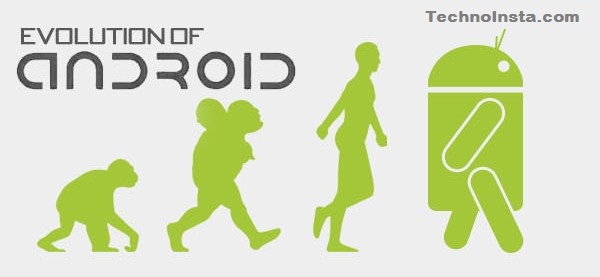 The Journey Starts with- Cupcake
Android's first version was v1.0 which introduced Google's deep integration in a handset. It was updated to v1.1 but during this time, its availability was quite limited, as only the Dream ran the OS. This however changed with v1.5 or Cupcake which became commercially available on a wider host of devices. The use of a dessert name created a theme which Google decided to keep and use for all subsequent updates. Cupcake introduced among other features, copy and paste in the web browser, auto-rotation, and uploading capabilities.
Donut and Eclair
Android Donut, v1.6 was released later in the same year. It brought some new camera and gallery features and support for a higher screen resolution. This version was short-lived, as Android Éclair, v2.0/2.1 was released. The first one offered support for the new Bluetooth version 2.1, improved camera features, maximized on hardware capabilities and brought some UI changes. V2.1 fixed bugs, and did not bring any new changes.

Froyo
Android v2.2 Froyo succeeded Éclair and with it came speed, USB tethering and Wi-Fi hotspot support as well as support for Flash and higher screen resolution. It also saw the improvement of Microsoft Exchange support and improvements in the gallery and introduced push notifications.
Gingerbread
In December 2010, Android v2.3 Gingerbread was released. It brought vast speed improvements, as well as support for large screens that were beginning to gain preference. It improved keyboard functionality, and introduced NFC support. The music player also received some improvements, and new power management abilities that gave greater app management. It also brought support for a secondary camera. The version was updated several times, with the last one, v2.3.7 bringing Google Wallet support.
Honeycomb
In February of 2011, Android v3.0 Honeycomb was released, but it as optimized for tablets, and not smartphones. It gave support for the OS on the more colossal screen, offering features such as multiple tab browsing, quick camera access, support for multi-core processors and data encryption capabilities.  It received several updates with the last one, v3.2.6 being released in February 2012.
Ice Cream Sandwich
Android v 4.0 Ice Cream Sandwich was released in October 2011. The update brought many updates and introduced a long list of new features including ability to access apps from lock screen, Face Unlock, Android Beam, Wi-Fi Direct and a Built in photo editor.
And Presently- JellyBean
Android v4.1/4.2 JellyBean is the latest release, having been made available in June 2012. It was released to offer an even more intuitive UI. It brought, among other features and improvements, Google Now, which is supposed to improve voice assistance.
It has been quite the adventure with Android, and with more improvements expected as the technology grows, it's safe to say that the OS already has a firm place in the smartphone industry.
Next to Come- Key Lime Pie
And finally the fifth version is also ready to power up smart phones from 2013, It is not officially released not even any leak of the source code is yet in the hands on any developers. It is expected to hit the market by May 2013. We may expect this Probably in the next developer conference
Author Bio: Harsha is a Web designer and a passionate blogger who likes writing articles, reviews and latest news on android, iPhone, mobile phones etc. He writes many articles and helps newbies in understanding what is Android , gadgets, phone features, mobile phones  and other things.