The 5 Best Video Games of All Time
|
Are you looking forward to beat the vibes of boredom? Are you one of those who is crazy about playing video games? Video games keeping coming every year, and they have been designed in such an innovative and creative ways, by several leading game masters of all time, that you will not know time flying when you play these cool games. A good video game is that game which enables the user to easily control the character on the screen, with well designed graphics, so that the player does not find the game boring. It must be easy to win the game by defeating all the bosses in different levels, but at the same time it must not be too challenging that the player finally gives up playing half way. A video game is designed in such a way that people of all age groups can play it. So here is a list of one of the top five video games of all time.
Legend of Zelda: Ocarina of time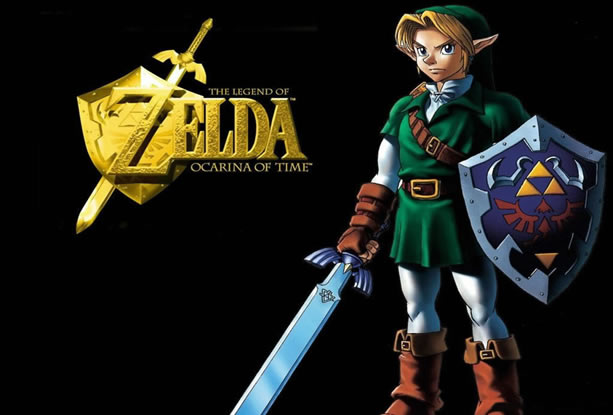 This game is a very popular adventure action game that was designed by Nintendo in the year 1998 and has many reviews and is rated at the top list of the best video games of all time and is still played by kids and teens of all ages. This game has bagged many awards and is a game that is played in the perspective of a third person.
Super Mario 64
It is ranked the second in terms of its popularity and was developed by Nintendo again and sold in Japan in 1996 and selling more than 11 million copies around the world. It is an adventure puzzle game with lots of plots and defeating of bosses in different levels by saving the princess with good 3D graphic platform and design.
Tetris
Tetris is another popular game developed by Alexey Pajitnov in 1987 and is one of the third top games that is popular and played worldwide. It is a simple game that is found in all kinds of gadgets and television equipments. It is a puzzle that involves fixing of blocks in the right order using intelligent moves.
Final Fantasy VII
Final fantasy 7 has been charted as one of the fourth top games which was developed in the year 1997 by the Squaresoft company and was first released on the Sony Playstation and then released for personal computers. It was one of the first games to use 3D computer graphics. It is a recommended game as it has the best graphics and the player can enjoy this game. The protagonist in this game is cloud strife who fights and rebels against the antagonist sephiroth. It is a story based action game that both young and old will surely enjoy.
Legend of Zelda : A link to the past
Yet again, the legend of Zelda series proves to be one of the best selling games of all times. This series was released by Nintendo in the year 1992 and has top reviews by players around the world. With excellent graphics and designs this game is a must play. It is a 2D action adventure game and is about a protagonist link, who attempts to rescue the seven descendants of the sages by defeating Ganon. Get into the shoes of the protagonist and set out on a rescue mission!
Offline stores are not the place from where you can buy these games. Don not worry if these games are not available in the nearby stores. There are many online classified sites where you can look for these games. One such site is Wiju.com. Order today and start playing these games.