Tenorshare ICareFone Cleaner: iPhone Storage is not a Problem Anymore
|
A remarkable all-in-one tool to tune up and fix all problems related to iOS is here in the form of Tenorshare ICareFone Cleaner. Tired of an iPhone that responds to apps slowly or a safari that takes forever to load simple websites? The problem probably lies in the shortage of space. You can have a better experience with your iPhone by clearing all junk files and apps in a go.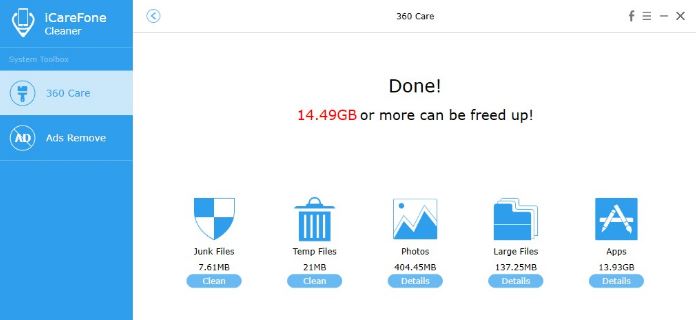 Is your iPhone storage almost full?
Slow, sluggish, and vulnerable iPhone that takes an eternity to navigate! Yes, we have all experienced them. But you can bid goodbye to it. Free up Space on iPhone using this software tool from Tenorshare.com.
With ICareFone Cleaner, you can now enjoy a whole new experience on your iPhone. The free tool is designed exclusively for iPhone cleaning, while still protecting your privacy and securing your information. It will boost up your phone's speed and create larger storage space.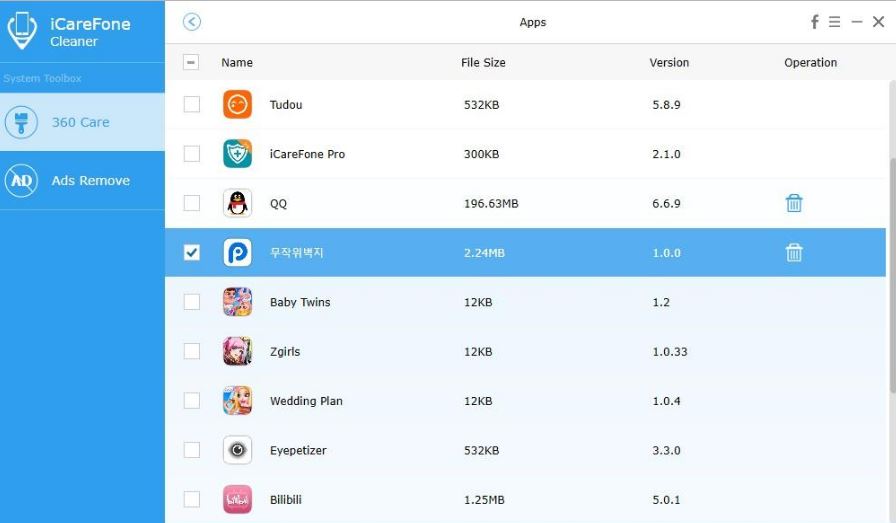 How To Free Up Space On iPhone?
Have a quick look on what this clean master can do to your iPhone:
Features of Tenorshare ICareFone Cleaner
Increase Storage Capacity, Boost Speed and Secure Your Privacy With ICareFone Cleaner Starting Today
You can empty all sensitive information that you have stored on your iPhone, including, contacts, browser history, cache data, banking accounts, app files, app cookies, emails, and more.
You can search and remove unused system files like template files, log files, corrupted downloads, and more.
You can find and remove large media files like videos which you have already watched.
You can uninstall multiple apps at a time with a couple of clicks without having to tap a confirmation dialog every time.
You can select which files to remove without emptying everything.
You can backup and secure your data before deleting them. If you unintentionally delete some important files, it can be recovered.
You can transfer files like music and videos to your personal computer from your iPhone easily.
You can block out all unwanted ads and banners in apps on your phone.
You can detect and remove the virus from your iPhone.
You can operate the iPhone with ease while creating storage as the interface is fast and easy to use.
Emptying all the junk files and clearing cache data from your iPhone can secure your information and at the same time, clear up space for better functioning of your iPhone.
Compresses Photo Without Altering Quality While Expanding Storage
ICareFone Cleanser can compress your photo without altering the quality of the photo. It will expand the storage up to 75% for keeping more photos and make navigation easier and faster.
Benefits Of Tenorshare ICareFone Cleaner
By using this master cleaner, your iPhone will be thoroughly clean of unwanted files and apps, thus creating greater storage capacity. It will accelerate your iOS speed and secure all your information. You will not have to worry about leakage of information anymore. Users will undoubtedly have a faster, safer, and better phone experience with Tenorshare ICareFone Cleaner.