Sync Your Browser Data in Any Browser and Access it from Anywhere
|
Technology rules our lives nowadays. We cannot imagine a world, which does not have technological backup to power its development in any way. The advancement of technology, in the recent days, however, has reached such heights that, given that you have a Google account, it is possible to manage all of your accounts from one single electronic gadget that you can carry anywhere at you will. Apart from the device itself, it is also the World Wide Web that has also facilitated the movement of your personal universe wherever you go quite easily.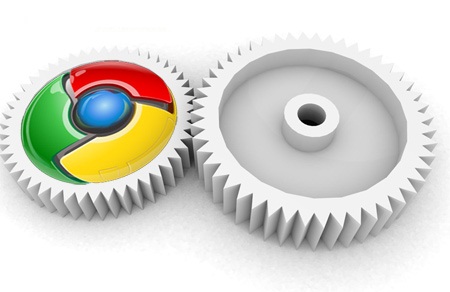 However, it had often happened in the past, that while someone was away, and he or she needed to reach a file or website that was originally, say bookmarked in his or her own computer, it was inaccessible. This led to Google creating its own accounts domain and later, the Google browser, better known as Chrome, to be developed. It is with the help of Google's syncing service that made possible to access your own browser from any device, sitting at any corner of the world. Thus, the primary issue of logging into your accounts, managing the browser history, extensions and bookmarks is effectively solved for the users, who are not able to access their own computers right at that moment.
There are several add-ons as well as extensions available for every web browser that helps you to synchronize all your browser data to more than one computers or electronic devices. However, it feels much better and reliable to know that most of all the top browsers provide their integrated synchronising services of which you can take help of from laptops, desktops, smartphones and tablets. It is quite interesting to note that in such cases of integrated services, it is unfortunate that Internet Explorer has not quite made its mark, being unable, as of yet, to come up with a proper integrated syncing service. It, however, does become smart when you add a third party extension such as LastPass to it.
You may also find it interesting to know that every browser also has its own default synchronizing options inbuilt into the program itself. As you enable bowser sync in your preferred internet browser, you can easily open websites on various tabs and then access them on the go from your smartphone or tablet later. In fact, even if you have multiple computers, you can keep all your settings and bookmarks in sync between the various systems. The following points will explain in detail how you can synchronize your browser data in any browser and access them from anywhere you might be.
Google Chrome Sync
Google Chrome is one of the best options to synchronize your browser data. Chrome, a product of Google, naturally uses your Google account to synchronize and manage your browser data. The first step to synchronize all your browser data so that you can access them later is to click on the menu button in the browser and selecting the option "Sign in to Chrome". Once you have successfully signed in, you can go to the Advanced Sync Settings option from the Setting screen and choose to synchronize everything that you want to be synced and remove everything you do not want to be synced. Basically, you can custom sync the browser setting, extensions and bookmarks in Google Chrome. By default, your Google Chrome browser will sync all your downloaded applications, bookmarks, auto fill data, omnibox history, extensions, settings, saved passwords, open tabs and themes that you may have applied. Generally, by default, Google Chrome encrypts only the passwords that you provide. However, for those who may be interested and find it more convenient to have all their synced data encrypted, Google Chrome also provides you with that option of encrypting all your synced data. What's more, you can always set an optional encryption passphrase as well, if you want.
Mozilla Firefox Sync
In case you still prefer to use the 'old is gold' version of the internet browsers, and are using Mozilla Firefox as your default and most used browser, you need not fret, for Mozilla Firefox also provides you with several options to sync your browser data as well. And since you are actually using this old gold, it is also important that you learn the syncing functionality of this browser properly, in case you ever come across the need to do it. Previously a separate browser extension, it is the Firefox Sync that helps you to sync all your necessary browser data. The Firefox Sync service has now been developed to come integrated with the Firefox browser. To setup the Firefox Sync, open the Options window in Firefox and click on the Sync icon in there. Mozilla Firefox Sync successfully syncs all your passwords, bookmarks, settings, options, history of up to 60 days, add-ons as well as your open tabs. Moreover, similar to Google Chrome, Firefox too encrypts all the data that you sync. However, unlike Google Chrome, when you use Mozilla Firefox, you will also need to make a backup copy of your Firefox Sync recovery key, so that in case you ever lose it, you will not lose all your data forever.
Internet Explorer Sync
To say that the Internet Explorer is old is probably an understatement; it is often referred to as ancient and nothing less. It is primarily because of its outdated and slow browser and the entailing options. However, in the scenario that you are contradicting each of the above statements and are one of the very few who still use this browser, we have news for you. You too can sync all your data from your browser. However, you will require Internet Explorer 10, a Microsoft account as well as a Windows 8 OS. So, that make syncing using IE pretty expensive. Go to the PC Settings option and under Sync your Settings option, you will find several sliders for various things like browser history, apps, language preferences and so on. Turn the slides on and off as you may like. You can only use other systems with the same requirements to access your browser data.