Sony DSC RX-100 Launched in India Now- Review, Price and Features
|
Sony DSC RX-100 Available- Review, Tech Specs and Price in India
Adding yet another alpha range digital camera to the lineup of top gadgets, Sony brings the DSC RX100 to the thriving Indian market. With 20 megapixels of sharp images, a 1-inch back-side illuminated sensor mounted on the silicon body, it is expected to be as popular among the Indian masses as the European and American counterparts.
Sony DSC RX-100 Review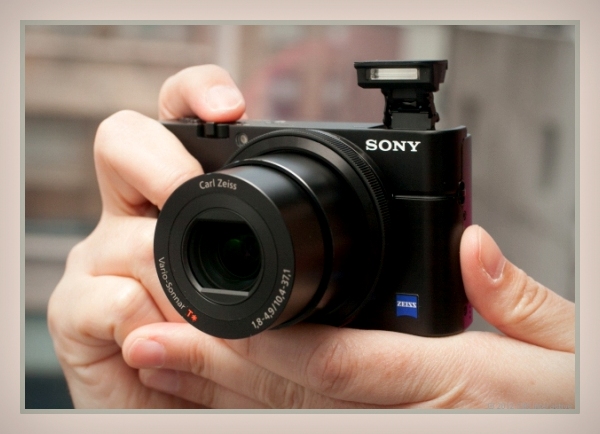 Sony DSC RX-100 Image Quality
As a product of Sony, the image quality of Sony DSC RX-100 is at par with the brand's high standards. JPEG processing and noise reduction and balancing color noise and softness is especially good. While out-of-focus areas around ISO 400 look a bit mushy, which is common for cameras with small sensor, the in-focus areas are immaculate up to ISO 800. Although scene content plays a part in it, some JPEGs look good even through ISO 1600. Even as you narrow down the lens aperture to the telephoto end of the focus, it is sufficiently wide. As larger sensors can achieve shallow depth of field at a given focal range and aperture than small sensor-ed competitors, DSC RX100 is at an advantage over the less expensive products. The lack of Creative Style helps push the image quality to Sony's standard look with buffed saturation.
Sony DSC RX-100 Design & Features
With a compact design, a sleek but sturdy aluminum body, Sony DSC RX-100 is a must have for all those camera enthusiasts who look for an aesthetic build in their gadgets. However, a lot of users complain of the smooth surface and lack of grip on the slippery metallic body. This is a trend in digital cameras these days with companies trying to make the gadgets look shinier and sleeker and eliminating any grip surface altogether. While it graduates in the look department, this obviously makes taking photos with one handed difficult and you always fear the expensive camera may slip out of your hand.
Sony DSC RX-100 Performance
The whole process- power on, focus and shooting- takes about 2.1 seconds. This is not light years ahead of competition but it is still reasonably fast. Focusing in badly lit areas and in dark takes about 0.3 seconds and in low light conditions the autofocus does a brilliant job of expanding to the whole scene. The fast card helps the camera churn JPEGs out at 2.5 frames per second unlimitedly without slowing down. Shooting raw with a 95 mbps SD Extreme Pro card is one fluid process that yields really nice JPEGs.
Sony DSC RX-100 Pros
It has a snappy speed.
The camera has a sleek design and look.
With the sensor, the image quality is unmatched as of yet.
Sony DSC RX-100 Cons
The lack of grip.
It clips the highlights a bit more than we see through our eyes.
Lack of manually triggered macro mode, which hinders close-up photography.
Sony DSC RX-100 Price
As of now, the best price available for the digital camera is Rs. 34990. Sony DSC RX-100 is available at Sony Center and select few camera stores across the country.
My Verdict on Sony DSC RX-100
Sony DSC RX-100 is a really great camera even though it has some drawbacks. Its speed and image quality is unmatched as of yet and only Canon's G1 X's sensor is nearly as good as DSC RX100's. At the price range it belongs to, Sony DSC RX-100 is certainly a winner. With speed, looks and image quality on its side, Sony Cybershot DSC RX100 is a camera which justifies the expensive price tag twice over. If you don't mind splurging on a gadget that will give you beautiful, bright images, this camera is a must have.