Some of the Top Gaming Apps for iPad Mini
|
One of the best features of the Apple iPad mini is its gaming ability and could certainly contend against other devices for the preferred mobile gaming system of choice. Crucially it's far easier to play games on the mini than any other iOS system. The screen is larger than the iPod touch or iPhone, making the games more immersive, and controls far better on the enhanced display.
For the avid portable gamer, the Apple iPad mini has plenty of games on offer to keep you entertained, from first person action to arcade classics. One the move however I found the device a little tricky to handle at first while playing games which required both hands.
Fortunately the good people at Apple encourage other companies to create the ideal add-ons and accessories to resolve this issue. There are already a number of quality iPad mini cases on the market which not only protect your product, but also give you the perfect control and balance while gaming on the move.
For new owners and App Store veterans, I've put together a life of the best free gaming iPad apps for you to enjoy while out and about.
Six-Guns
Six-Guns came out last year and is still one of my all time favourite free downloads. Now available for the iPad mini, this open-world multiplayer is set in the Old West. You embark on missions to help out the town folk, handling the likes of bandits and supernatural beasts. Think Red Dead Redemption goes mobile.
GT Racing: Motor Academy
This is definitely the most realistic driving game I've seen on a portable device, allowing you to earn various licences by learning how to drive different classes of cars. This is where an iPad mini case can really come in handy to gain that extra control while speeding around the racetrack. Avid gamers can also earn coins through regular gameplay to build up their profile and unlock new cars and courses.
Words with Friends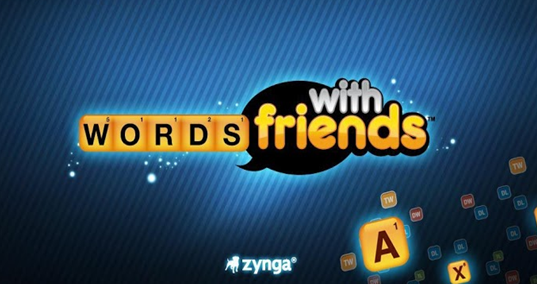 Words with Friends puts you against your mates in a friendly word scramble game in which players must arrange letter tiles to make a word. The board is full of bonus squares which can multiply the value of letter or whole words, much like in Scrabble. Words with Friends  is also cross-platform with Facebook, opening you up to a world of opponents.
Godfinger
Godfinger puts you in control of a small planet. By spinning around a cross-section view, you can tend to their every need to ensure they remain happy and productive. To accomplish this you're given the power of god, with the possibility of executing miracles.
Of course, there are an endless number of free iPad mini game apps out there however the list would be far too long if I could mention all my favourites. One thing I will say is Nintendo and Sony better watch out as this is a seriously good contender for best gaming device.
About the author: Les Yates is Marketing Manager at The Snugg, who produce a range of protective leather cases for the iPad Mini.