SmartKey Windows Password Recovery Software Review for Windows Users
|
Most of the Windows personal computer users are used to create a login password for them. In that case, somebody else will be refused to use their PC without the creator's permission. Certainly, it is a good way for the computer owner to protect their privacy. However, sometimes if the owner forgets his or her login password, it will be a disaster! Have you ever lost Windows password before? We all know that to lose Windows login password is really a bad issue. Without the login password, you can't do anything with your computer. What's more, once you need to read some important materials in it but the pc is locked, you will be so nervous and anxious! Everything in your brain is to think of how to deal with this incident. But now you don't need to worry about it, because we can use the SmartKey Windows Password Recovery to help you with your lost Windows password problem.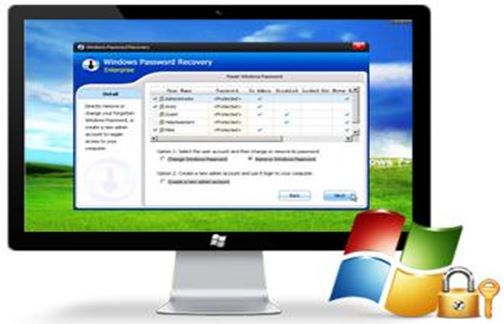 Features of SmartKey Windows Password Recovery
Accurately Reset/Remove Any Windows Login Password
This software is able to reset or remove any Windows login password for you. No matter it is your local administrator password or guest account password; no matter it is the Windows domain password or Windows server password; no matter how complicated your login password is, SmartKey Windows Password Recovery does well in getting rid of Windows password correctly.
Easily Create bootable CD/DVD/USB to Unlock Windows Password
What you need to do is to prepare a disc or USB and it has better be blank, otherwise, your disc or USB will be formatted during the operation. The operation will take you several minutes. But when you think of the data in your locked pc, it is going to deserve for you.
Certainly Support all Windows OS of Computer Brands
It is for sure that this nice software supports to recover, reset or remove any Windows login password of any computer brands. No matter it is a desktop or laptop, no matter your Windows OS is Windows 8.1, Windows 8, Windows 7, Windows Vista, Windows XP or Windows Server, no matter its brand is Lenovo, Dell, Toshiba, Acer, ASUS, Samsung, HP or Sony, you can be at ease to make use of it to solve your Windows login password problem.
How to use this Windows Password Recovery software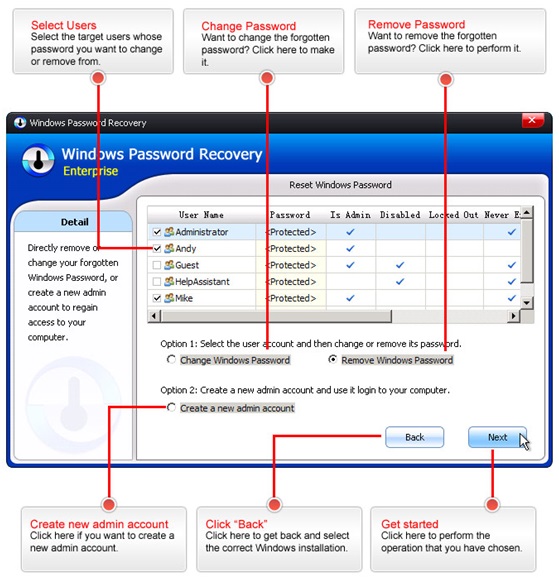 You only need 3 absolutely simple steps to use this SmartKey Windows Password Recovery software. Even if you know little in computer or apps; you are able to take advantage of this application. It has a great graphical background with enough hints to tell you how to use this Windows password reset program. Therefore, feel free to use it and no need to call a technician. Just follow the ways as below:
1: Download and install this SmartKey Windows Password Recovery to another accessible computer.
2: Utilize a CD/DVD/USB to burn a bootable disk from the accessible device and then take it to your locked machine.
3: Insert the bootable disc to your locked computer and then follow the way to remove or reset your Windows login password.
Price
19.95USD
Conclusion
For Windows users, there is no doubt that SmartKey Windows Password Recovery software is the awesome way to remove or reset Windows password when you forgot or lost it. You don't even worry about data loss because it is totally safe. So why not take action to download it and use it to unlock your lost Windows password? After all, sometimes it is possible for us to forget such important Windows password. At last, remember that its name is SmartKey Windows Password Recovery!