SendPulse: Best Alternative for MailChimp? 
|
With an active user base of more than 250k customers, SendPulse is one of the most reliable and cost-effective Email Service Provider for all kinds of websites such as a blog, education sites, medium-sized business, and corporations.
The free and paid plans that they offer come in really handy while owning a blog or e-commerce site. Their motive is to provide best possible customer service and cost-effective and reasonable plans for all.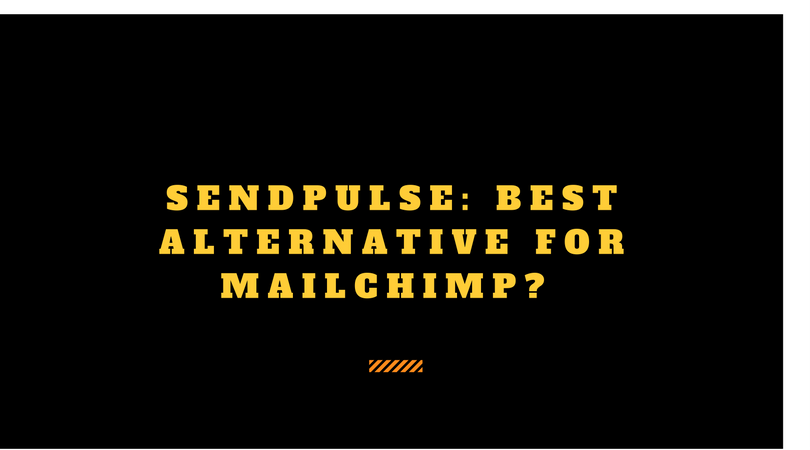 The company has only 35 workers who work round the clock to provide best possible service are really handy. This tool is really handy for newbie bloggers, small and medium-sized businesses, digital marketing companies and some large corporations as well.
The SendPulse is user-friendly and with its simplicity, it provides its users some really cool templates, UI and functionality for better services. Today, we'll discuss SendPulse and based on that you choose if this product suits you well.
Pricing and Offers
The free plan provides you with up to 2500 subscribers and 15k emails per month. The paid plans start at $10 when you have more than 2500 users and send too many emails on a regular basis. In case you don't send too many emails then the prepaid plans will suit that start at just $32 for 10k emails and the plans go so on. Not only this if you have more than One Million subscribers then you can get a VIP Plan to reach out sales by contacting their team.
 Easy to Use
Only with your basic information, you can easily sign up for free from here. The process is pretty simple and the UI is user-friendly as well. You can manually add or remove your email ids as well. In case you're using some other ESP then you can easily import all your mail ids to SendPulse. It also provides you a feature with which you can select default templates and even customize it before sending any mail.
Key Features
Unique free plan of automated responding emails that most of the companies deny providing.
Easy access to personalized subscription forms that can be customised according to needs.
Resends a reminder mail in case the user forgot to open the previous mail.
Easy access to make different categories of your sending list of emails
Complete stats and analytics are available
Check uniqueness with the A/B testing feature.
Can be easily integrated with 600+ platforms that majorly includes Word Press, Zapier, etc.
Push notification feature to provide a quote reminder to your desktop and smartphone users.
Final Verdict
So now when you learned almost everything about SendPulse why don't you give it a try? In case you found this better than the previous one that is using or you're willing to give a try sign up from here. Do let us know in the comment section what you think about this ESP and share your experience of paid and free plans and services.