Samsung Praised for 'Environmentally Friendly' Phone
If you want to get the latest mobile phone but also care about the impact that product has on the environment then it can sometimes be hard to know where to start. However, a recent nod for Samsung's Galaxy S4 could make it a legitimate contender for your attention.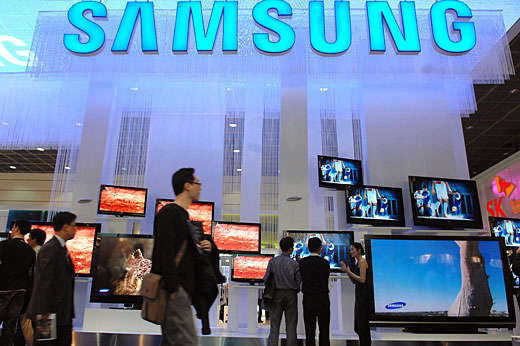 It has been certified by TCO, an organisation that looks at devices and considers how economical, socially aware and environmentally friendly they are. Indeed such are the credentials for the award that it's the first handset to receive it.
It's good news for those browsing the latest 4g pay monthly deals that they can make a purchase and know that the phone in their hand is fully recyclable and totally free from mercury, nickel and other harmful materials.
There are plenty of other good reasons why Samsung's flagship smartphone might be worth considering when getting a new device. Firstly it offers an impressive 13-megapixel camera, so your day to day snaps are sure to be taken to a new level of clarity.
However, if you're looking for an option that is a little less price wise then why not consider picking up a Samsung Galaxy S3? With superfast 4G from EE, this device is a fantastic way to watch TV and movies while you're on the move. It also has an eight-megapixel camera, which matches that offered by the iPhone. Avoiding blurry images should be simple enough too as it offers auto-focus and face and smile detection.
You can of course customize the phone in a number of ways too as you'll have access to the Google Play store, where there are thousands of downloadable applications to make your life easier or simply keep you entertained when you get a spare moment.
The phone has 16 GB internal memory so you should find there is plenty of room to get you started with. Should you get to the point where you require a little extra space then you needn't panic either as a microSD card of up to 64 GB can be used.
When it comes to using the phone while you're out and about, 396 hours of standby time when using 4G and 511 for 3G should ensure that you can go a while without the need to use your charger. So why not take a closer peek for yourself at the model, as well as the range of other 4G deals?