Samsung Galaxy S3 Mini Launched- Review, Features and Release Date
|
Samsung Galaxy S3 has created quite a stir in the Smartphone arena, emerging as the top selling Smartphone of the year in the US. Now, Galaxy S3 Mini has been launched for a more flexible budget and people who gave S3 a wide berth due to its slightly cumbersome size.
Samsung galaxy S3 Mini Review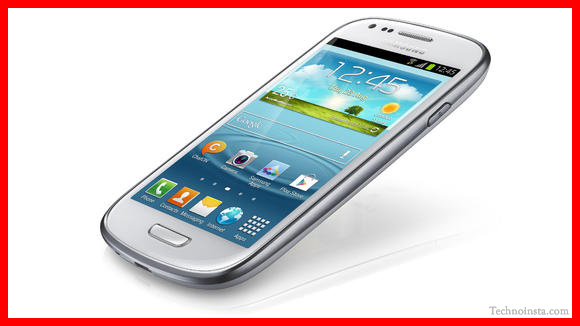 Samsung galaxy S3 Mini Display
Although it has 'mini' in the name, it is not at all a small phone. It has a generous 4 inch screen with Super AMOLED WVGA display of resolution 800 x 480 pixels. The pixel density is 233 ppi which is a significant jump downward from the original S3's 306 ppi, but it is still easy on the eye.
Samsung galaxy S3 Mini Software
With all the specs being demoted in the Mini version, Samsung has given the consumers a big reason to smile: Android JellyBean. JellyBean will do its magic on Galaxy S3 Mini along with Samsung's ToucWiz interface.
Samsung galaxy S3 Mini Other Applications
S Voice, Samsung's very own Google Voice Actions and the answer to Siri, has been incorporated in S3 Mini. However, it has not been perfected yet and many consumers complain frequently. Some extra features like S Beam and photo-sharing have been applauded by critics.
Samsung galaxy S3 Mini Camera
Unlike the 8 MP camera of Galaxy S3, it's smaller sibling has to be satisfied with a 5 MP camera. There is a secondary from-facing camera too, but it is VGA instead of the 1.9 MP camera of S3. The LED flash has been left alone, so it is not all bad news on the photography front.
Samsung galaxy S3 Mini Connectivity
Galaxy S3 Mini does not have LTE compatibility, but it provides excellent 3G connectivity. It has NFC capabilities and Bluetooth 4.0, which are both appealing to users. The absence of 4G support pales in comparison to the economic price and otherwise top-notch connectivity.
Samsung galaxy S3 Mini Battery
While Samsung Galaxy S3 runs on a powerful 2,100 mAh battery, S3 Mini has been paired up with a 1,500 mAh battery. While the CPU is less powerful, which means less power consumption, the phone would still need to be charged daily for heavy users.
Samsung galaxy S3 Mini Price
There has been no official announcement yet, but prepaid customers of top US carriers like MetroPCS or Cricket may get it for roughly $199.
Bottom line
Although on the outside, it looks pretty much like Galaxy S3 and that is where similarities end. All the specs have been downgraded from Galaxy S3. But for the price range, it is still a very good phone and especially the software and battery are two big ticks.