Samsung Galaxy Note 800 Launched- Review, Features and Price in India
|
Samsung Galaxy Note 800 Launched- Review, Features and Price in India
Samsung which is known for its elegant gadgets has recently launched its Galaxy Note 10.1 inch in India. It has some extra functions and features which has yet to come in the market. It has 1.4 GHz quad- core processor and runs on Android 4.0. All details regarding its specification, configuration, and availability are given below.
Samsung Galaxy Note 800 Review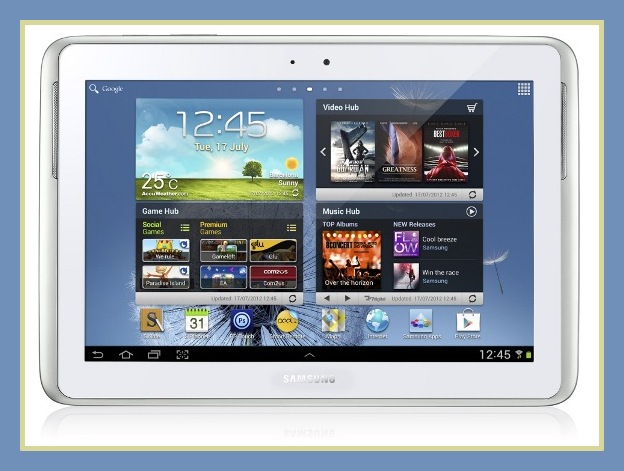 Samsung Galaxy Note 800 Display
Its big 10.1 inch WXGA screen with its slim appearance provides it a catchy look. Its 1280 x 800 mega pixels construction has given a high resolution inside a TFT model. Samsung Galaxy Note 800 has very approachable display as it has multi-screen and comes pre-loaded with Adobe Photoshop Touch.
Samsung Galaxy Note 800 software
Samsung Galaxy Note 800 has the latest Android 4.0 version or theIce Cream Sandwich which offers remarkable navigability. The better the software is, the smoother it works. It has 2 GB of RAM, 16 GB of internal flash storage with 32GB microSD expansion slot. It is similar to 5.3 inch Galaxy Note with additional S-Pen.
Other Applications
Multitasking feature is available with this set by which we can simultaneously do many tasks together like a pro and browsing that feels gusty. Multi-screen interface provides facilities to utilize two different apps like web pages and video display on the other side. Its 0.35 inch slim look makes it light weighted. Its uniqueness lies in its Stylus-type pen and its split – screen. Many apps like Internet Browser, Video Player, Email Gallery and Polaris Office can be used just because of its multi-screen utility.
Samsung Galaxy Note 800 Camera
Samsung's Galaxy Note 800 has 5 Mega Pixel main camera and 1.9 mega pixel front cameras with LCD flash. It is one stop shop for personal, professional creative and frivolous activities.
Samsung Galaxy Note 800 Connectivity
Let's talk about its connectivity. Samsung Galaxy Note 800 has Bluetooth 4.0 A2DP, GPS with A-GPS support. It has accessible Wi-Fi 802.11a/b/g/n channel bonding and microUSB with MHL (TV-out), HSDPA 21 Mbps and HSUPA 5.76 Mbps access. Apart from all this it has built-in 3G connectivity.
Samsung Galaxy Note 800 Battery
It has 7000 mAh Li-lon battery on board, with a noticeable talk time (Battery Life) and Stand-by time. But these are largely based on the closest GSM cell tower. We can say it has good battery life. You can stay longer without any fear.
Samsung Galaxy Note 800 Price
Based on its specification we can say it is cost effective device, as it has many useful and hi-tech features. Samsung Galaxy Note 800 is available in Rs 39,990 in India.
Are you Buying Samsung Galaxy Note 800 ?
Samsung's 10.1 inch Galaxy 800 has many reasons to become popular. One should definitely step further to opt it. So what are your views? Are you Buying Samsung Galaxy Note 800 ?