Samsung Ativ S Review, Price and Availability
|
There was much anticipation about the successor of the Samsung Galaxy S3. Thus, when the Ativ S ventured into the market, it was quite obvious that tech lovers wouldn't waste time to get their hands on the latest Windows Smartphone from Samsung. There are several features of this latest model, unveiled at the IFA'12. Let us go through an analytical study of the Samsung Ativ s, its function, display, and price.
The Design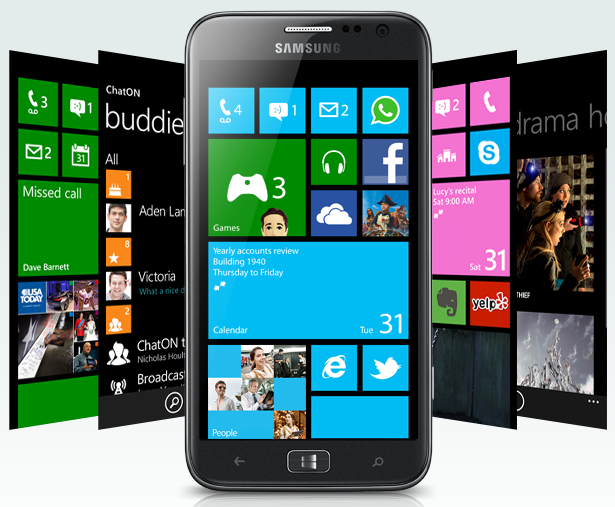 With the silver band at the edge and the volume rocker placed at the sides, the design is quite sophisticated. However, it is also true that the design is similar to that of the Galaxy S, hence there is almost nothing new to offer. The device has been given a faux-metal finish and thus it has a business look.
It comes with a compact yet awesome design, with a minimal thickness of 8.7 mm. Therefore, the Samsung Ativ S is a beauty with brains. One cannot deny that the device has a high-class finish.
Display
With an awesome 4.8 inch super AMOLED display, one gets a resolution of up to 720p. An AMOLED screen would offer wonderful blacks and whites in colors. With this kind of a dazzling color display and edgy clarity, the viewing experience becomes absolutely dazzling. Therefore, it does live up to the brilliant viewing experience, expected of a Samsung Smartphone.
Windows 8
As it has been stated earlier, the Ativ S is the first Samsung device to be running the Windows 8 version. Therefore, it makes the touch screen experience as it has been never before. All the features that are unique of Windows 8 will be available for the users, thereby making the mobile usage an experience such as none other. Some of the most astounding features offered by this Window version are Live Tile Interface and absolutely flawless integration across the each of the devices, will open newer dimensions as far as using the handset is concerned.
Camera
With the camera offering resolution up to 8 MP it has easier time in focusing upon an object while a macro shot is being shot. Recording resolutions offered is 1080p.
Efficiency
The device can undoubtedly be given full marks, as far as workability is concerned. It does not only serve you good when you are working on some serious tasks, it can as well be a great entertainer. The device has been stuffed with a number of spontaneous features, which are really helpful in one's daily chores. Some of these features are Tap & Send through the NFC, HD Video chat and numerous in-built MS Office applications. In addition to these, there is a free SkyDrive storage space of 7 GB and most interestingly, the device offers the full package itself. On a concluding note, it can be said that the Samsung Ativ S is obviously a winner. It is one of the finest Smartphone products from Samsung.
About the Author- Jag Luis is a conversion guru, who has helped many companies to overcome their conversion optimization and landing page designing difficulties. He lectures and writes articles on this topic for several blogs