Review of Zoho: Creating Invoice is Hassle Free
|
Online invoice can benefit your business in a number of ways. There is a lot of time spent in creating an invoice. This might lose your ability to concentrate on the other areas of your business. Since you need to perform various other tasks in order to grow your business, you can use an online invoicing system that can save a lot of your time. There are various online invoicing reviews available today. Zoho is one among them that offers its invoicing software to help you meet your demands. This is one of the best online CRM tools.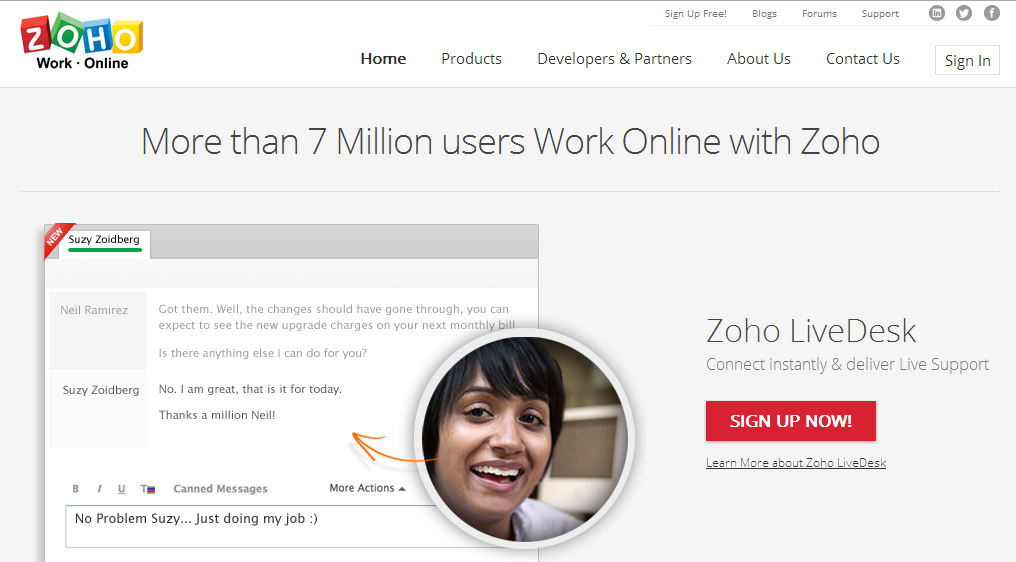 Zoho billing software helps you to set automatic invoices and stores the information about the customers. It also reminds the customers about the payment by sending out automatic notices. The helps you invoice customers by track receivables and email. The invoices created by this software are very accurate. It offers a free edition that can make about five invoices per month. It also provides a plan that is suitable for small businesses that costs about $35 per month. In spite of its low cost it fulfills the needs of many small businesses.
Creating an account is so simple
Creating a Zoho account is easy. You just need to sign up for Zoho invoice and select an appropriate option that best suits your business. There is a particular option of estimate and template that is specially designed for products which can be used for recurring bills. It is also possible your own choice of custom template with the defined sales tax rates. The invoice is automatically prepared much before the renewal date.
Invoice also helps you find a solution for the unpaid bills. Upto three reminders can be selected and a specific day can be decided on which they need to be sent.
Zoho invoice works well for the exporters as it maintains multiple currencies. For the online payment of invoices Zoho makes use of PayPal. The payments are automatically added to the Zoho invoice system.
Benefits of Zoho invoice system
It can instantly send invoices to the client via email.
Payments can be easily made with PayPal.
It keeps a track of time spent on the client projects.
It sends reminders to the late payers.
There is no requirement of paper work.
There is no training required to use this software.
Invoices are generated with a single click.
Zoho Invoice has two features that combine together the fielded data entry i.e the dashboard and reports. The dashboard is the one that shows you the overdue and open invoices. There is a table at the end of the screen that displays the sum total of the key financial data that includes the sales, due and receipts. You can click on the report tab to get the full report details. The report is classified according to the type such as invoice, payment, tax and expense. You can change the details by clicking on the required type and modify it accordingly.