Review of Nikon Coolpix P510
|
Review of Nikon Coolpix P510
Nikon Coolpix P510 is a super compact camera with 42x optical zoom which is mechanically stabilized. It has a great focal range (24-1000mm to be specific) and also sports a side zoom control. It also has a ½.3 inches Back Side Illuminated CMOS sensor which has 16.1 MP, 1080p HD video recording along with stereo sound, a great sensitivity range, manual shooting modes, 3D shooting mode, a built in GPS and a 3 inch LCD.  However these are some of the many great features which this camera has to offer. The colors in which this amazing camera is available are red, blue and black.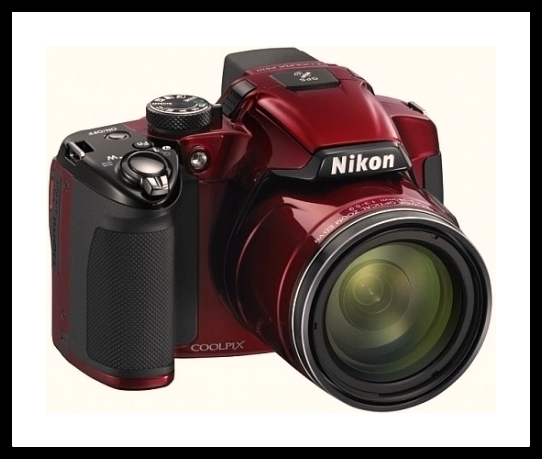 Read on to find out more.
Nikon Coolpix P510 Features
The camera of Nikon Coolpix P510 is perfect to shoot landscapes as well as close ups of objects which are at a distance owing to its 42x optical zoom lens. The four ED glass elements found within the lens help to minimize the effect caused by chromatic aberration.  The sensor is 16.1 MP and is back illuminated and has a advance lens shift VR design which helps in reducing effect caused by camera shake.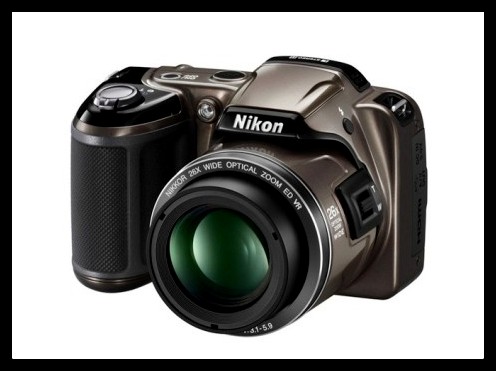 The 16 scene modes will adjust the settings of the Nikon Coolpix P510 automatically and full manual exposure modes are also available for those of you who like to take care of your settings manually.  Modes like 3D shooting, panorama 360 degree/180 degree, auto HDR etc are also included.
Nikon Coolpix P510 also has a GPS system which is built in and geotags the images with longitudes and latitudes of the place where the picture is taken. You may record your route when you are not busy clicking pictures.  You may edit the pictures in the camera itself with the help of the retouch menu.
Specifications
The camera has 16.1 million effective pixels and a 42x optical zoom (NIKKOR lens). The focal length is 4.3-180mm. Nikon Coolpix P510 has a digital zoom up to 2x.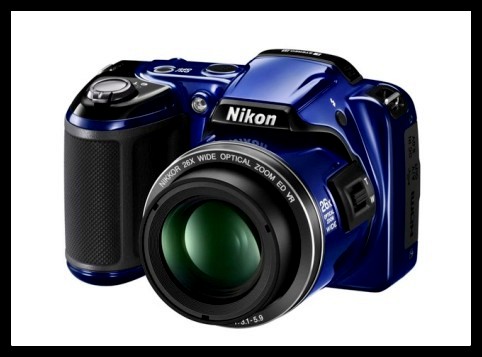 It also has a frame coverage of approximately hundred percent both horizontally as well as vertically (compared to actual picture) in case of shooting mode as well as playback mode. The monitor is approximately 7.5 cm. The 921k-dot wide viewing angle TFT LCD monitor has anti reflection coating. There are five different levels of brightness adjustment. The monitor is tiltable- approximately 82 degrees downward and approximately 90 degree upward. The camera also has an internal memory of approximately 90 MB and SDXC, SDHC,SD memory card. The shutter is mechanical and CMOS electronic. When it comes to interface, this camera has a hi speed USB. This camera is very light in weight and weighs only 555 gram.
It sports a Li-ion battery which is rechargeable and is included and an AC adapter EH-62A which is available separately.
Nikon Coolpix P510 Videos
The camera also consists of features such as Full HD movie recording along with stereo sound. To make filming easy, it offers a video record button. The optical zoom can be used along with autofocus when you are recoding. Another advance movie feature includes film in fast or slow motion where speeds up to 120 fps (VGA) are used. The movies are recorded in iFrame format. You may connect the camera to an HDTV directly owing to the built in HDMI.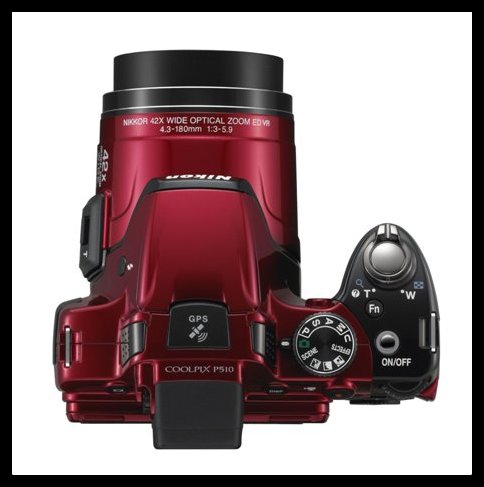 The HD videos can be recorded in a number of resolutions such as 1080 30fps, iFrame, 720p 30fps, 720p 30 fps, 120fps High-Speed as well as VGA. Although the low light sensitivity is not good the bright light quality is really great,
Price of Nikon Coolpix P510
The black and the blue Nikon Coolpix P510 is available at $419.00 and the red Nikon Coolpix P510 is available at $399.
My Verdict
Nikon Coolpix P510 is full of features which any photographer would love to have. If you are looking for a camera which resembles DSLR, according to me, Nikon Coolpix P510 is the perfect option.