Review of DVDFab DVD Copy Software
|
Copying data to USB drives is a very easy thing and copying to a DVD disc is also not a big task. But making a clone of a DVD is not that easy that you may be thinking of.
Today, I'm going to introduce a software from which you can make clone of your DVD disc very easily. In fact, it takes only some couples of clicks for you to make clone of a DVD disc. DVD Copy software from DVDFab is the software which I'm going to talk about in this post.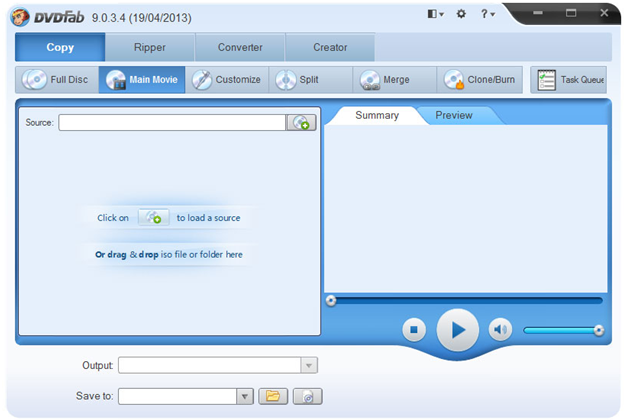 DVD Copy offers you to copy or burn DVD with only some mouse clicks and the performance speed is simply superb. In my case, I used this software for copying the contents of one DVD to a blank disc, which is called cloning. First, I installed this software with very few easy steps. Then with next couples of clicks, I was successful on getting a clone.
Here I suggest the steps that you should follow to make clone of a DVD:
Install DVD Copy software. If you've already installed DVDFab DVD Ripper then you can get DVD Copy bundled with the same software.
Start Copy option of the software.
Insert the DVD disc that should be copied.
Start the process of cloning.
Insert blank disc as per the prompt.
Enjoy!  You've got the clone of your DVD easily with very few mouse clicks.
With the basic feature of making clone of a DVD, this DVD cloner software has lots of great features bundled on a single software. This software can remove all known DVD copy protections. Similarly, one of the awesome features of this software is – it can make the clone of the DVDs that are badly damaged or scratched. You might not believe it but you'll be amazed when you try yourself and see this magic!
I tried to discover some flaws of this software but sadly I couldn't. I want to recommend this software to all as I really got satisfied with its work. Please let us know how this software worked for you and if you get any flaws of this software.