Pros and Cons of Using Optical Fiber Cables
|
Dark fibre is a network of fibre optic infrastructure that is currently in place but still unused. Fibre optic cables transmit data in the form of light pulses, the "dark" in dark fibre means that light transmission is inactive. These optical networks were installed during the fibre optic boom which was about 20 years ago when experts realized its potential. Even without planned use, construction began to setup these networks everywhere, from government buildings to campuses to private buildings, etc. After years of being unutilized, telecommunications companies began leasing these dark fibre optic networks to businesses.
As today's businesses are growing at a fast rate, so are their sophisticated digital networks. As a result, companies crave for more bandwidth and reliable connectivity. This makes enterprises consider leasing dark fibre. But there are certain things to consider before deciding to adopt the technology to your business.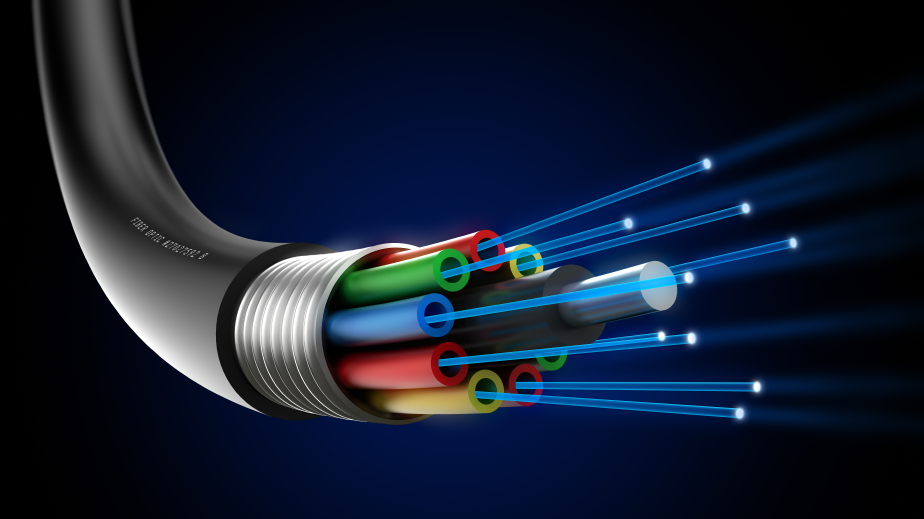 Dark fibre is the best solution for businesses that are growing exponentially or have high speed connection requirements. With dark fibre, organizations can customize their network performance as well as increase their bandwidth without having to coordinate with their network provider.
Another thing to consider is that a fibre optic network is very different than using other telecom services in which optical fibre adopters are the ones to maintain their networks. The network needs regular maintenance and repair in situations when there are fibre cuts and other outages. Businesses must also keep in mind that servicing dark fibre lines, especially long-haul cables, takes more time than regular copper cables. Enterprises considering the use of dark fibre must have the expertise and resources to maintain the equipment which is sometimes located in remote and hard-to-access locations.
Dark Fibre can be the best solution for enterprises that requires secure high-speed connections but one must have a full understanding of its advantages and limitations.
Pros
Networks can be scaled according to the size of your organization or bandwidth needs.
Full control of the fibre optic network.
Latency can be managed very effectively.
Tighter network security.
Cons
Higher operations costs than regular telecom services.
Longer maintenance hours due to complexity of the network and equipment.
Should your enterprise decide to use dark fibre, Amcom provides dark fibre solutions that will help you create your own optical network without investing in your own fibre-optic infrastructure. It is an optimum solution for high-speed data applications, giving you access to network growth while maintaining full control and security.