Pre Order Samsung Galaxy S4 for Rs 59,990
|
Last week, Samsung came up with its new handset 'Samsung Galaxy S4'. Though, officially it is launched everywhere, but will hit the stores in April itself. In order to fetch much audience and customers for this handset, retailers have come out with an offer to 'Pre-order Samsung Galaxy S4 for Rs. 59,990'. Those were getting restless in getting availed with Samsung Galaxy S4, can now pre-order the handset for attaining it at the earliest.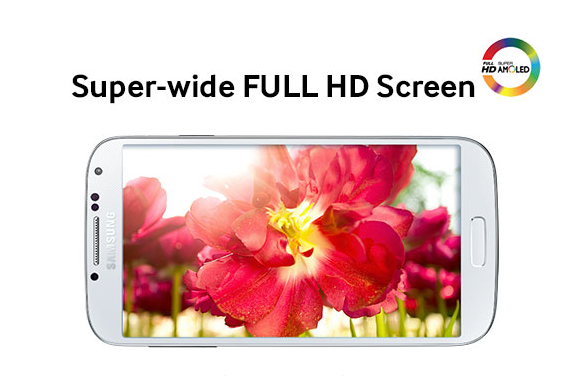 Get Samsung Gaaxy S4 shipped within 45 days
Once you place your order, the handset will be shipped to you within 45 days. This clearly indicates that in April end or in early May, you will be holding this masterpiece in your hands. Here are some of the features that are listed by professionals for Samsung Galaxy S4:
Model is power-driven by the new Exynos 5 Octa processor which works through two quad-cores CPU in juxtaposition to result into high performance and proficiency. The British Galaxy S4 wil not have a octa processor, Samsung Officials confirmed today. Instead, Galaxy S4 will have quad- core processors for UK users.
The storage of the handset is quite appreciable. There is an internal storage of 16 GB. Apart from this, there are S4 models that are fixed with internal memory of about 32 GB and 64 GB. The memory is expandable up to 64 GB.
The super Amoled full HD display of 5-inch makes the appearance of the handset appealing enough.
The handset is designed with USB Host 13 Megapixel camera that too with LED flash. Users can record the videos along with image stabilization.
The video recording is about 1080p. You can carry out video recording at 30 fps.
The front facing camera is of 2 Megapixel that acts as a webcam whenever you want to do video chatting or video calling.
 The add-on features listed are 441 ppi HSPA+LTE, Wi-Fi hotspot Bluetooth 4.0 with EDR and GPRS Wi-Fi 802.11.
The handset is available in two colors i.e., Black mist and Frosty White.
Battery backup is also amazing. There is a 2,600 mAh battery fixed in the handset.
Apart from all these features and specifications, Samsung Galaxy S4 features a new range of software and works on the latest version of Android 4.2.2. Generally, users opine that Samsung is charging really high for this new handset. But, these features are well representative of the fact that the handset really worth this much cost. Actual performance will clear away all such doubts.
Are you going to Pre Order Samsung Galaxy S4?
So, if you are looking for such an advanced handset that fulfills all your requirements, then Samsung Galaxy S4 is best for you. Let me clear the point that this is just the Pre-Order rate. The price of Samsung Galaxy S4 would be around 45000 INR. If you do not mind spending 60000 INR, Pre Order Samsung Galaxy S4 and flaunt away the luxury.