Pre-order Akash 2 Tablet: Review, Price and Features
|
Pre-order Akash 2 Tablet: Review, Price and Features
India is one of the important countries for marketing of tablets and mobiles phones. After huge success of the first version of the Aakash tablet, DataWind and MHRD Ministry launched Aakash 2 tablet, a faster, improved tablet, an upgraded version of Aakash. It is the most popular tablet in the list of low cost tablets all over the world, after the Chinese tablets. It has been designed under the guidance of IIT (Mumbai). It has been launched by the President of India, Pranab Mukherjee. The complete featured tablet is designed for every student in order to assist in reducing digital illiteracy. India makes it compulsory that it serves the purpose for which it is designed.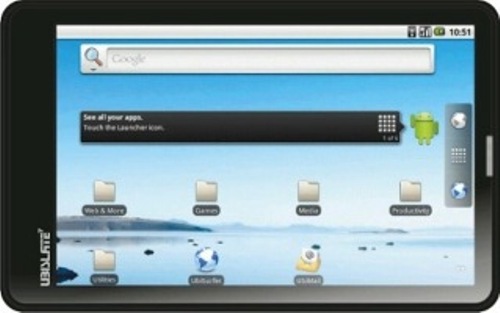 Operating System and Processor
The Aakash tablet 2 has driven its power from Android system of operating with 4.0 Ice Cream Sandwich. It sports ARM Cortex A8 processor with 1 GHz, 366 MHz graphics accelerator and HD video playing facilities.
Display
The Aakash Tablet 2 sports a 7 inch TFT, LCD capacitive display with a glossy screen having 480 x 800 pixels of resolution. The touch screen is resistive and it holds a front facing VGA camera for video calling along with WI Fi help. The display resolution is of high quality.
Connectivity
It supports connectivity of 2G, 3G and optional 3G modems and network support of WI Fi IEEE 802.11 a /b /g, Bluetooth, USB, WLAN, WAP and GPRS. It has 2 USB ports, HDMI port and 3.5mm jack support to connect headphones and external speaker.
Batterylife
The Aakash Tablet 2 sports a Lithium Polymer Li – Ion 3200mAh battery. The battery works for up to 3 hours with a single charge.
Memory and Storage Capacity
It has an in built RAM of 256 MB. It sports an internal memory of 2MB and external memory expandable up to 32 GB with micro SD card slot.
Learning content
The Aakash Tablet 2 gives you the power to access millions of educational content which would be available for free designed by open source software from Sakshat Portal and many other sites. It also comes with few pre loaded apps while the additional apps as per the need can be downloaded from the store dedicated. It allows you to play games and view wide range of multimedia.
Features
It supports document editor in formats of DOC, DOCX, PPT, PPTX, XLS, XLSX, ODT, ODP and PDF viewer. The image format supported is PNG, JPG, BMP and GIF. The multimedia supported formats for audio are MP3, AAC, WAV, WMA and AC3 and for video are MPEG2, MPEG4, FLV and AVI.  It even allows to stream videos through YouTube Application. It supports default browser xHTML, JavaScript Compliant, and additional UBI surfer Browser.
Price
The government has priced the Aakash 2 Tablet at 2276 INR inclusive of all taxes while for the students it is available at 1, 130 INR.
How to Preorder Aakash 2 tablet
To preorder Aakash 2 tablet, you can visit their official website or you can call 1800.180.2.180.
Verdict
With twice powerful processor, and few new features, the Akash tablet 2 or more popularly known as Ubislate 7+, is a great help for the students. It has been launched keeping the study needs of the underprivileged students in mind. It is a great source of help for them. The specification features and price makes it the best available and affordable tablet ever.  So experience this smart and cheap piece now.