In the present era of high end technology, materialistic gifts have taken quite a backseat, while thoughtful things are preferred more. Giving your loved one a handmade card or any other personalized gift item for that matter is given far more importance and value than something very expensive but devoid of emotions. One of such personalized, thoughtful gifts is photo mugs that are enjoying a huge amount of popularity nowadays. Photo mugs are very simple yet elegant gifts that you can give to anyone, and not just a lover. Basically, in photo mugs, what you have is a mug, that has a printed photo on the outer side. It may or may not have something written on it too.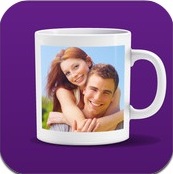 What gives it a personal touch is that you yourself get to choose the photo that will be printed on the mug. It may be any photo that you have captured on a camera which you want to keep as something to remind yourself of the good times you spent with a friend or someone special. What makes photo mugs one of the best personalized gift items is the fact that these are staple gifts and are very much usable. You don't have to keep them shelved up in a showcase only to watch your memories gather dust over time. Instead, photo mugs allow you to start your day with a mug of coffee and your favorite memories. When these photo mugs first came into the market, you had to go to the shop, give them the photo in a soft copy, which would then be printed on a mug of your choice. With the advent of technology, however, this process has been simplified to a great extent.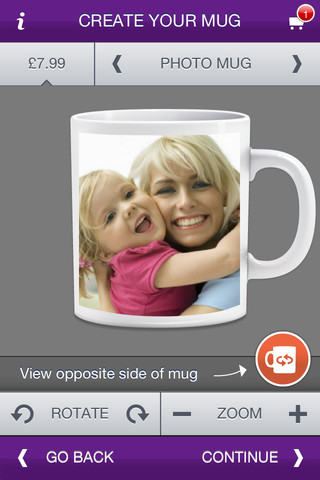 There were shopping sites that allowed you to choose your photo, choose your mug and then pay for it, in order to get the photo mug delivered to your doorstep, without you having to go through any hassles of going to a shop and such.  Technology has advanced one step further and brought that ease of purchase into the palm of your hands. Photo mug app for iPhones have now been developed by My Photo Gifts that let you purchase any photo mug, with a cool photo from your phone itself and what's more, you can do the entire transaction from your iPhone. This is an app, which at the first sound of it sounds quite useless. However, it is not. While you were using a desktop or a laptop to first upload the photo you captured, then create the mug that you want and finally order it, Photo mug app for iPhones will transfer the whole process to your iPhone, which is the exact place where all of your photos are generally there. People use their iPhones, which actually have very good cameras nowadays, or capturing moments. So it is quite obvious that these photos are most easily accessible from the phone only. This is where the Photo mug app has aced over everything else. Besides, the Photo mug app is very easy and uncomplicated to use, being laden with just two basic functions for customisation: rotation and colour changing. With the rates being equally nominal too, this is one of the best and most easy to obtain gifts for loved ones.