Order Apple iPhone 5 (16GB) Online at 45,500 INR with 1 year warranty
Order Apple iPhone 5 (16GB) Online at 45,500 INR
Apple's iPhone 5 has created a rage in the market even before its official launch! But after the much hue and cry, the iPhone 5's price has been decoded in India. The gorgeous gizmo, a dream-come true for all the mobile-lovers has been priced for Rs, 45,000 for 16 GB and Rs. 52,500 for 32 GB.
You can now order iPhone 5 from 28th October. The magnificent phone will be arriving the stores in India today and may be displayed for sale on from today. But some store like the iStores are saying that they might need to wait till the 2nd of November to issue the phones to the public before they order Apple iPhone 5.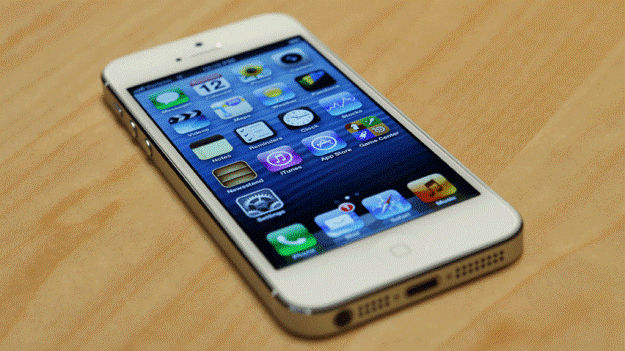 Order Apple iPhone 5 16 GB for only 45,500 INR
The iPhone's speculative price was 49, 999 INR for a 2 year warranty but now the price tag have been settled to 45,500 INR with a 1 year warranty.
Apple is expecting huge returns from iPhone 5. The CEO has claimed that they are expecting double the revenues of what they have received from the last model of iPhone 4S.
Entrenched with some excellent technologies, iPhone 5 can please any gizmo lover. Lighter, smarter and adorned with more applications, features etc. iPhone 5 is a phone beyond imaginations. The overwhelming demand for the fruity giant has led to its pre-launch in India. The masses have been holding their breaths to take the superb phone in their hands and feel the technology that has no match.
Owing to its splendid features like a 4 inch screen, impressive cameras and a LTE support the Apple's finest phone has created a fire in the market.  Who doesn't wish to own a phone which has an awesome noise cancellation capability, a low light cam, excellent cam color accuracy, a iOS 6 software, polished applications and 3-D graphics. Phew!
Complete in all sense the iPhone 5 is one product of Apple that has crossed all boundaries and earned them reverence. Neither predictable, nor boring! The iPhone 5 is a human masterpiece. It contains all the basic features of its ancestors and more. It has broken the monotony of Apple's products and filled the cellular market with freshness.
Are you going to order iPhone 5 Online?
With the launch of a series of iPhones, Apples had faced many accusations saying that the models following the original iPhone were nothing but a colored copy of the original piece. But this mega phone has shunned off all the accusations, zapping all the critiques.
So stop biting your nails, get into action and make your order right away. So you can easily order Apple iPhone 5 online.