Onwards — Desktop PCs in the Future
|
With more people owning smartphones and tablets, are desktops dying? Not necessarily. Gartner reports that after two years of decline, the PC market is showing a slow but consistent improvement. Worldwide PC shipments grew 1% in the fourth quarter of 2014 compared to the same quarter in 2013. It's looking like desktops are here to stay.
But what features and improvements will we see in the PCs of the future?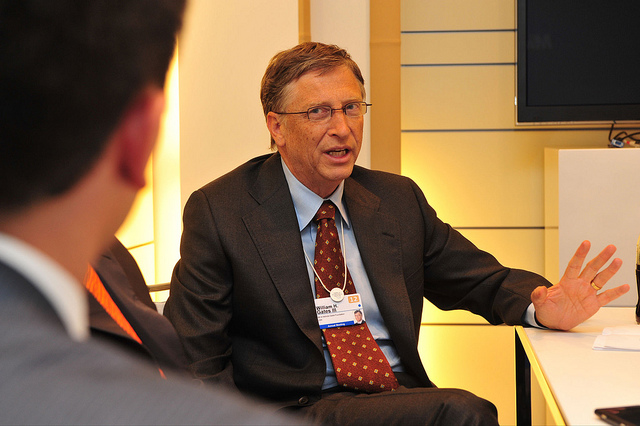 Small and light
Bulky desktop towers are a thing of the past, and without doubt the future is smaller and lighter. Cooling fans will also be smaller and people will no longer require huge power supplies and multiple hard drives. The motherboard will become smaller but have enough processing and graphics power to meet your tech needs, while wireless connectivity and USB will gradually start to render optical drives obsolete. The emergence of cloud computing will make us less dependent on local storage.
All of this means the PC of the future will be of a similar size to a portable hard disk drive. Although smaller, it will be used for a wide range of business applications and home needs, including playing games and watching movies. Finally, it'll be light enough to carry around the house or office.
Multi-user, multi-touch
There will be an upgrade in the designs. The size of the monitor screen will be as large as a table top, like a flat-screen TV with touchscreen capabilities. The touchscreen will become more sensitive so that it can detect the fingers of more than one user. The built-in microphone will pick up sound from more than one user. There will be a sensor on the screen to switch on and off the onscreen keyboard.
Smarter
The PC of the future will be smarter. Similar to smartphone applications, it will be able to send reminders to your phone for you to take your medications. It will be interactive and offer you an experience similar to the experience a Kindle provides, and will pick up right where you left off.
The connected PC
The Internet of Things (IoT) will bloom over the next decade. Rather than a standard desktop, the next generation of PC will not only be connected to many computing devices and their peripherals, laptops, tablets and smartphones but also billions of internet-connected things. These Internet-connected devices include items such as wearable gadgets like fitness trackers and smartwatches.
You can buy good quality desktop PCs at Tesco, though PCs are on course for some dramatic changes in the next decade. Big PCs are a thing of the past. The future PC will be miniature, portable, smart and mobile.
Image by ImagineCup, used under Creative Commons license.