Now Unveiled: How to Access Blocked Websites
|
While surfing internet you often get to see several websites which are blocked. Most of the times the websites of a company, office or a college or school are found to be blocked and other than the authorities not even the students or employees are not allowed to access those profile. If someone tries to access those websites forcefully they are most of the times either filed or caught for serious punishment. People often ask how to access  blocked websites?
But there are certain ways that help you to access a blocked website effortlessly. If you need to know the way out get a look at the following discussion on how to access blocked websites. Here in this context we have jotted down several tips and tricks that will answer your question how to access blocked websites. Let us get a look at those.
Proxy websites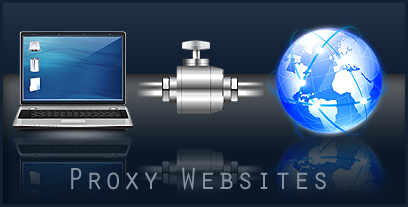 This is the most common solution of opening a blocked website. But for that the proxy sites of that very website has to be opened. Most of the times it happens that the original website owner even keeps the proxy site blocked and for that one cannot access to the original site through the proxy site.
Use TOR
This is basically a virtual tunnel with the help of which one can keep his or her website secured and private from internet piracy.  This virtual tunnel secures all the internet commotions from being hacked or tracked and thus consents to access the blocked websites that you want to open.  Tor is a highly recommended tool to open any blocked website. You can get a detailed reading on it from its site before installing.
Take help of Way back machine
It is designed with a very simple interface and works very smooth. Having this in service you can get to see how the website you are looking for used to look in past and to access that you just need to enter the  URL of the site.
If YouTube is blocked for you, checkout these tricks to unblock youtube.
Use translation services
If you are searching for how to access blocked website, translation services is one of the great solutions you can avail.  With this all you need to do is to enter the URL on the address bar and you can choose any language to translate it. If needed you can even go back to the original site to look at the original content.
Take help of Software to Access Blocked Websites
When you are in the quest of how to access blocked website this must be the best solution for you to take help of relevant software. There are lots of  VPN Software with which you can easily open any blocked site. As the technology improves there has been multiple software released in order to allow users to open any website that is blocked.  Most of the cases it is found that nations like China, Pakistan USA etc block certain websites contained by the countries itself. In ordered to get easy access to those websites you can take help of small software. This software helps you to convert your IP address to the very country's IP address. Thus you can easily access to the blocked websites of that very country.